In-depth talk about the issues and events on South Dakotans' minds.
Thursdays at 8pm Central, 7pm Mountain
Thursday, April 30 - Invasive Species
South Dakota Focus
Guests discuss the damaging effects of invasive species in South Dakota
SD Invasive Species Website
Species information, maps, laws, boat wash locations, more...
Related Content from SDPB's Public Media Partners
PRI's The World
Ash trees across North America have been falling by the million to an invasive beetle from China, the emerald ash borer. Now scientists in New Hampshire and elsewhere are introd...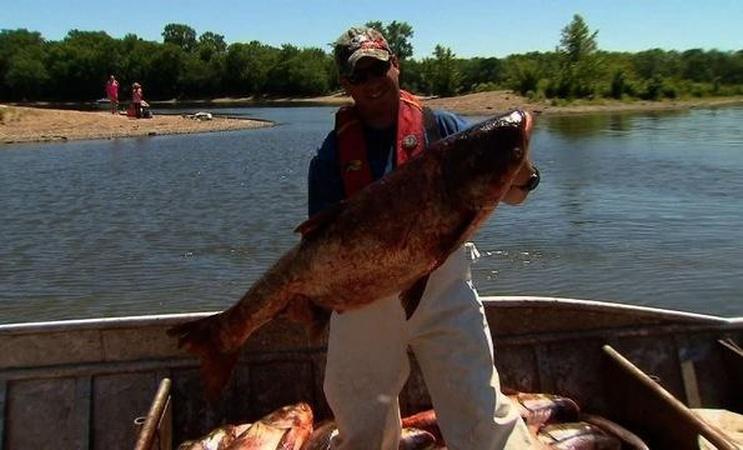 PBS NewsHour
An Old Fashioned Strategy to Keep Asian Carp at Bay in the Great Lakes: Eat Them
NOVA
Can you match 10 troublesome invaders to the damage they've caused in their new...
NPR Digital Media
Colorado wildlife officials believe someone released four or five pet goldfish into Teller Lake #5 a few years ago. Now, the fish number in the thousands and threaten the lake's...
Marketplace
Customs officials seized a live shipment of the animals which can carry disease.
NPR Digital Media
The state has so far spent $6 million trying to eradicate the giant African land snail, an invasive species that devours gardens, carries disease and leaves behind a trail of fo...
NOVA
Biologist Alexandre Meinesz explores varying degrees of ecological menace posed by...
NPR Digital Media
Scotland has some of the best trout fishing in the world. Now the North American signal crayfish is taking over waterways, threatening to wipe out native populations of insects ...
PRI's The World
It's tiny. it doesn't bite. It doesn't fly. So what makes this ant "super?" It likes your electrical wiring.