For a complete wrap-up of the week's activity at the South Dakota Legislature, watch "Statehouse" live on SDPB1 every Friday evening during the legislative session at 9:00pm CT | 8:00pm MT.
@SDPBNews
SDPB Radio's Legislative Coverage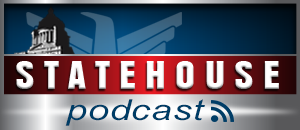 HB1104 Revises provisions regarding the arrest of victims of domestic abuse. Lawmakers debate requiring paid sick...