Rural Electrification in South Dakota - Part One
by
Published on
• Last modified on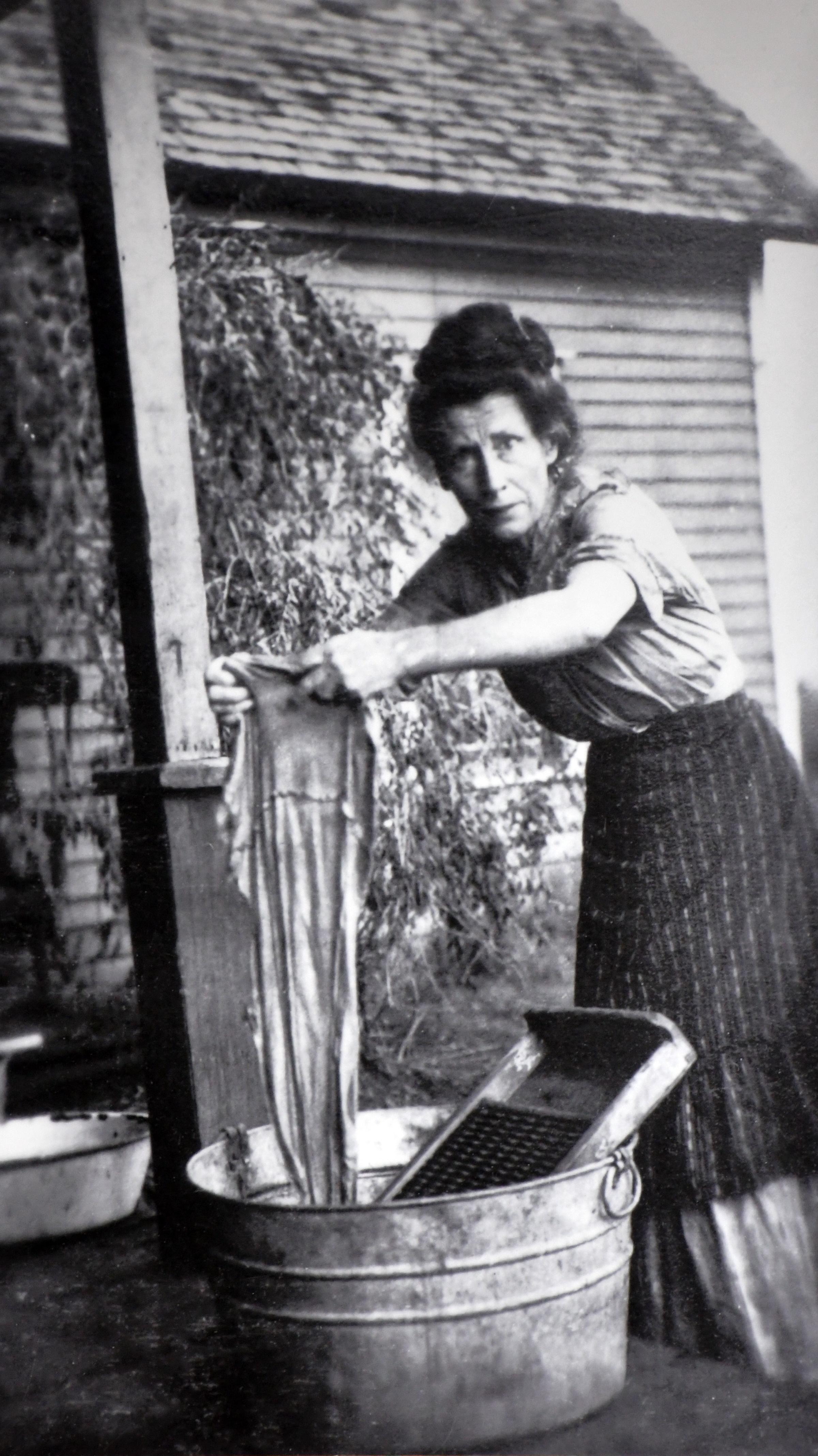 Images of the Past
Preview from the upcoming SDPB TV documentary, "The Middle of Everywhere - Connecting Rural South Dakota."
The Middle of Everywhere - Connecting Rural South Dakota
Preview: Rural Electrification in South Dakota
5:16
Published:
A look at the development of rural electrification in South Dakota before World War II
Transcription
Farming and ranching are hard work even with today's advanced mechanical and electronic technologies. But before internal combustion engines became common and electrical service reached rural areas, it was far more physically demanding.
Gwen McCausland is the director of the South Dakota Agricultural Heritage Museum in Brookings. She says work in the farmhouse was every bit as demanding as work in the fields.
"Everything was man-powered or animal-powered," said McCausland. "There was, of course, having to haul water, water pumps was hand-driven. Tools you might have around the early 20th century started getting gas engines and stationary engines that would help do more of the heavy lifting when it came to grinding corn or other grains. It was also about labor intensive even within the household, washing clothes by hand, using cookstoves instead of electric stoves, as it was later in the 20th century, and having to chop wood, or bring in coal. And everything was done by lanterns, so electricity, cleaning, maintaining all of the lighting fixtures was also very labor intensive."
Rural life in South Dakota began to get a little easier at the start of the 20th century when tractors and other power equipment became more available and more affordable – and a new use was found for windmills that had only ever been used to pump water.
"Wind energy is not a new concept for the state of South Dakota. They were using wind generators in the early 20th century, well into the mid 20th century, well into the 50s and 60s in many ranches across South Dakota. They were used mainly to light the house, maybe to run a radio, but you could use 32 volt appliances. So many of the hardware stores in communities such as Aberdeen and here on had 32 volt appliances to use from hairdryers to toasters, to hand drills and other equipment so that you could use the wind energy. The wind turbines would collect... The wind turbines would generate the electricity and it would be stored in large batteries in the basement of the homes, and then it would wire the rest of the house or into the barns. They also used wind turbines to run certain electric equipment or even just regular water pumps was the standard windmill that we all see along the highways of South Dakota. So wind was very much a part of generating electricity before it was available through the co-ops."
On-farm power solutions were the only option. Power plants were common in South Dakota towns and cities in the late 1800s but centralized electrical generation and distribution systems simply didn't exist in rural South Dakota. Then, in 1926, an experimental attempt was made connect a municipal power station with a farm near Renner.
"So cities such as Aberdeen, Brookings, Sioux Falls had electricity in the late 1800s," Gwen McCausland said. "So the municipalities were able to provide that electricity. They did try to do lines out to rural farms. The runner line was out of Sioux falls to see whether a municipality could afford to extend its grid to rural communities and especially rural farms. It was fine within the city limits, but it just was too costly for them to venture that far out of the city limits. And so the farms were still very much, no pun intended, but still very much in the dark when it came to having those resources such as equipment and sanitation, such as hot water heaters and water pumps. So they didn't have the indoor plumbing that you normally see in urban communities."
The Renner experiment was a success only in that it proved that city to farm electric service wouldn't be neither cost effective or technologically feasible when scaled up. The Great Depression that began in 1929 made the idea even less feasible.
But in 1935, under pressure from rural-state congressmen, Franklin D. Roosevelt signed the Rural Electrification Act of 1936 as part of his New Deal strategy. The Act set up a framework for establishing rural electric cooperatives… not-for-profit, member owned organizations made up of farmers and ranchers willing to accept the responsibility for payback of long-term, low-interest loans from the federal government. South Dakotans were quick to take advantage of opportunity.
The state's first rural electric cooperative went online in 1937, serving members in Clay, Union, and Yankton counties. The first REA project west of the Missouri was started that year, but it took several more years for the coop to go online.
With the flip of a switch, farm and ranch life changed forever.
But the progress being made in electrifying South Dakota's farms and ranches came to a full stop during World War II. The dream of a fully electrified ag economy would have to wait.