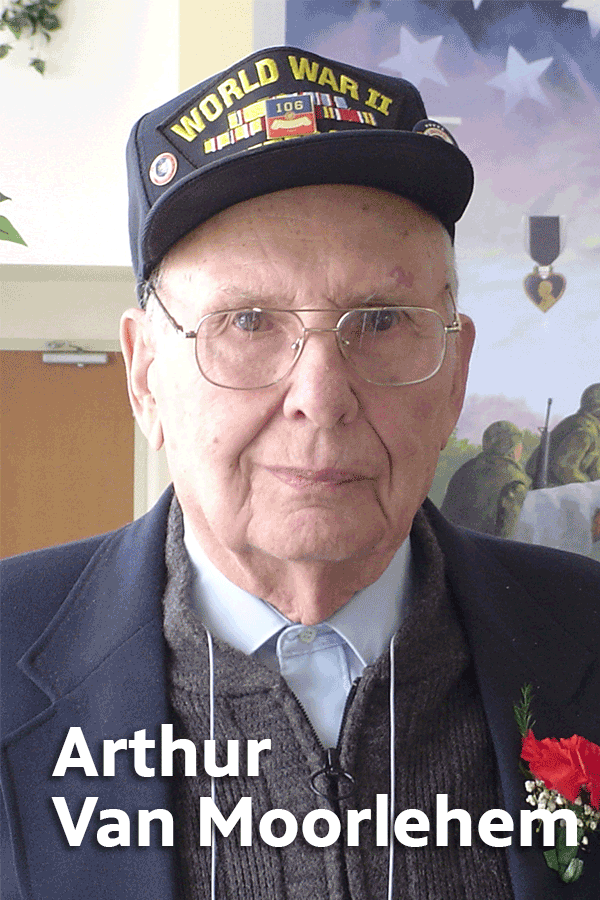 Arthur VanMoorlehem, 2007
Branch of Service: United States Army, Infantry

Highest Rank: Private

Military Service: Drafted, January 1944 - December 1946

Listen to the following sections by scrolling forward to the timecode.
0:00 - Drafted age 22, married with two children
1:42 - Sent to France, Battle of the Bulge - Dec 16th, captured by Germans
4:35 - Train to POW camp near Bad Orb, Germany, bad conditions, mass grave, bed bugs, lice, no bathing facilities
6:56 - Artillery fire and liberation
8:13 - Boat to the United States, got TB at POW camp
11:20 - Family on the home front
11:50 - Battle of the Bulge, division cut off - trapped, combat, his division surrendered,
18:22 - Tried to escape instead of surrender, captured, watched Battle of the Bulge from a hill, the train hit by artillery
21:42 - One of the worst POW camps in Germany, food, life
25:20 - Visited camp in 1990
26:10 - During basic training, I met and talked to the soldier from the book called "The Execution of Private Slovik."
27:19 - Communication from POW camp
28:19 - Most challenging day in a POW camp
31:33 - How war changed you
33:26 - Five brothers in the war

Arthur VanMoorlehem Obituary

This story was recorded at an SDPB event in Sioux Falls, SD.
---
Images Provided by Arthur VanMoorlehem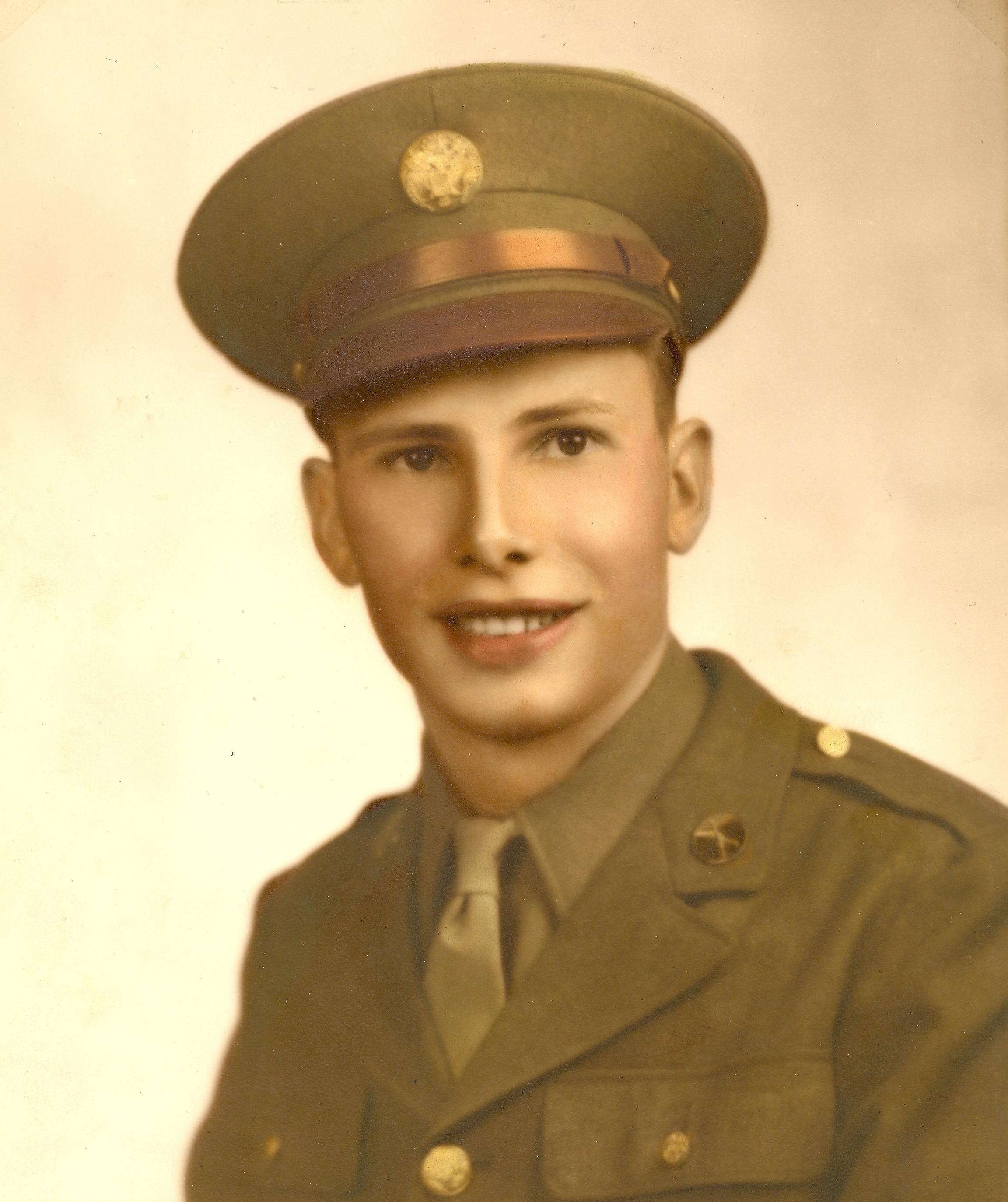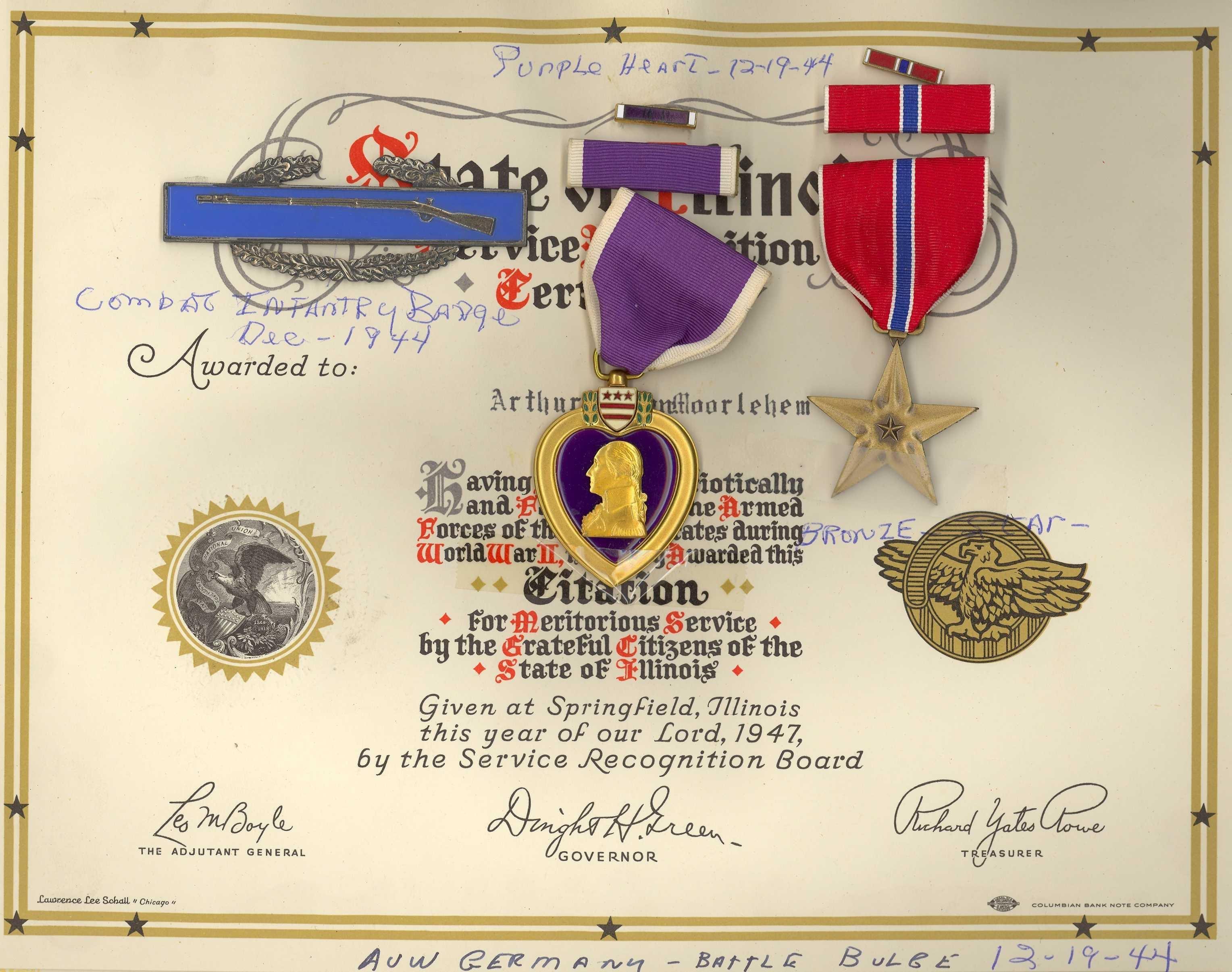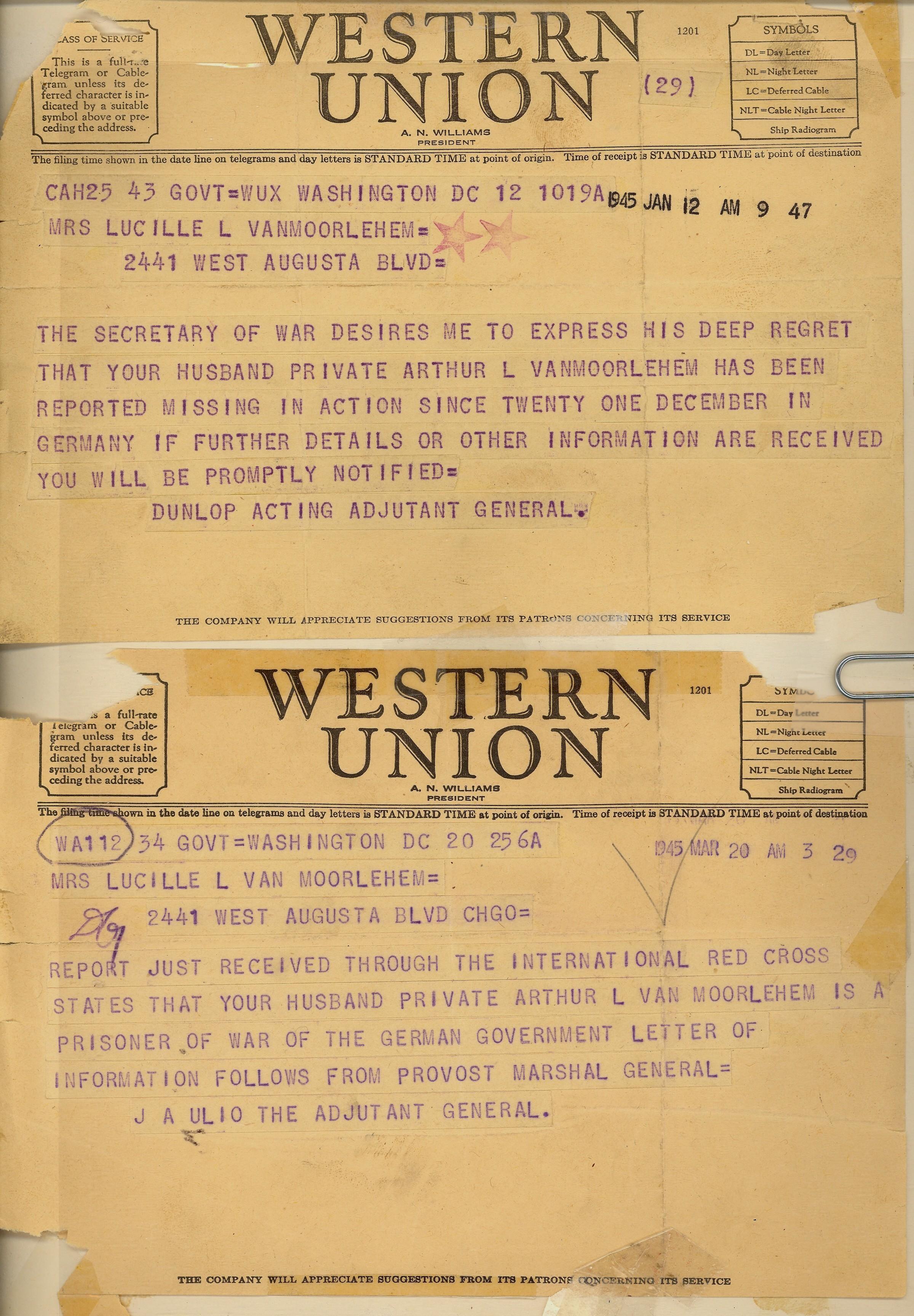 Telegrams Sent to Mrs. Lucille L. VanMoorlehem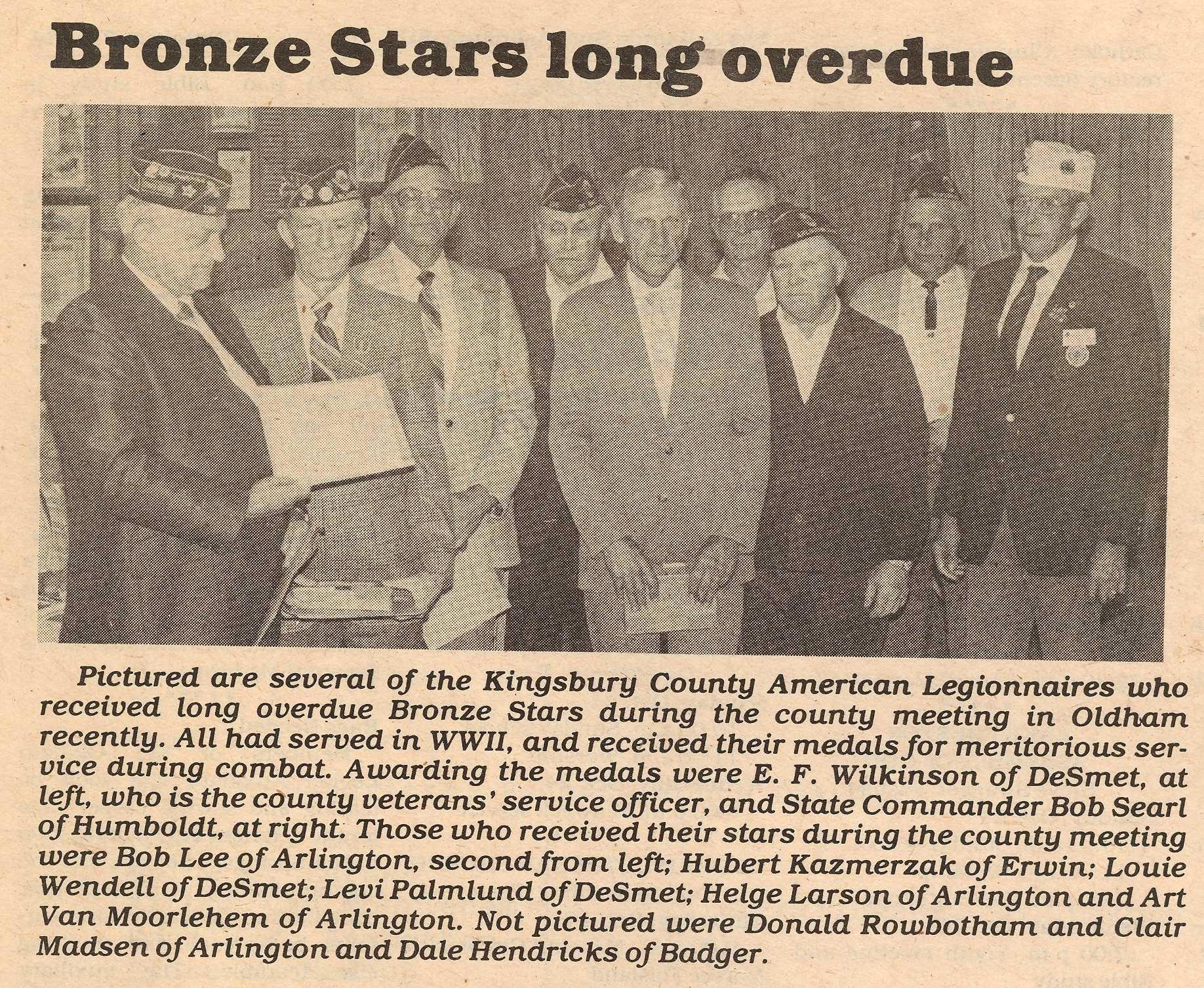 Bronze Stars Long Overdue, Bronze Star issued May 22, 1984 (Article provided by Art Van Moorlehem)
The HOMEFRONT SOUTH DAKOTA STORIES Project was Sponsored in Part By: