Videos, Interactives, Lesson Plans, and More
Boarding School Video (PreK - Elementary)
SDPB
Boarding School Video (PreK - Elementary)
SDPB
Native American Winter Counts (PreK - Elementary)
SDPB
SD Native American Reservations (PreK - Elementary
SDPB
Land Stewardship (PreK - Elementary)
Traditional use of Tatanka (buffalo) (On PBS Learning Media) is a PowerPoint series developed by Badlands National Park and South Dakota Public Broadcasting. The PowerPoint series includes a brief history of buffalo in South Dakota. Also, there are photos of buffalo parts, like a buffalo hide and tail. Your students are encouraged to guess the traditional use of the buffalo part and its location on the buffalo. Related program - The Badlands: Nature's Time Capsule
Lost Bird of Wounded Knee Late in the 19th century, a Lakota child survived a massacre and was adopted by a prominent white couple, only to endure racism, abuse and poverty. Her story is told in Lost Bird Of Wounded Knee based on the acclaimed book by Renee Sansom Flood.
PBS Learning Media (search) - Example resources below:
Video Clip - Boarding Schools
Video and Activities - Native Voices (Oral Tradition)
Video - Native American Boomtown (oil)
Video - Kevin Locke
Video Interview - Indian Reorganization Act, Treaties, Etc.
Bridging the Gap: Native American Education Due to cultural differences and socio-economic conditions, the challenges facing Native American students are many. This video/teaching tool offers insight into the problems and possible solutions for educators of Native American young people. (Facilitator's Guide/ Download)
Dakota Pathways: A History Explore South Dakota History in a whole new way!
Lakota Land Stories of the Pine Ridge Reservation, Oglala Lakota College
The Lakota Berenstain Bear Watch online, activities and more.
Oceti Sakowin: The People of the Seven Council FiresSDPB Television and Learning Services presents The People of the Seven Council Fires. Their story in their words. Plus a teaching tool for Native American students.
Red BowBuddy Red Bow was born at the crossroads of an old and new culture. He conveys that intersection through song, leaving behind three legendary albums that are still cherished by many. SDPB's documentary, "Red Bow," will take you on the artists' journey from his early days in Red Shirt, to the Native American Music Awards Hall Of Fame induction.
The Spirit of the Dance: Wacipi Native American culture, history and dance come alive in this original SDPB TV production.
The Tribes of Dakota (Download) This radio documentary examines subjects like treaty rights, cultural survival, poverty, respect for the elders, the role of women, urban life, casinos, and the future.
We Shall Remain (Interview - Anne J. Whipple from the Crow Creek Sioux Tribe)
Winter Count is a pictographic record of historical/memorable events for a tiospaye (community). The winter count, used by many Plains Indians, was a method of preserving history. Important events were recorded for future generations.
Circle of Stories Independent Lens: Circle of Stories uses documentary film, photography, artwork and music to honor and explore Native American storytelling. (Click "Launch Stories" to view interactive) Teachers Guide
Where Words Touch the Earth Students from American Indian Tribal Colleges interview Elders, other students, and community members to provide a Native American perspective on climate change and its effects on their communities.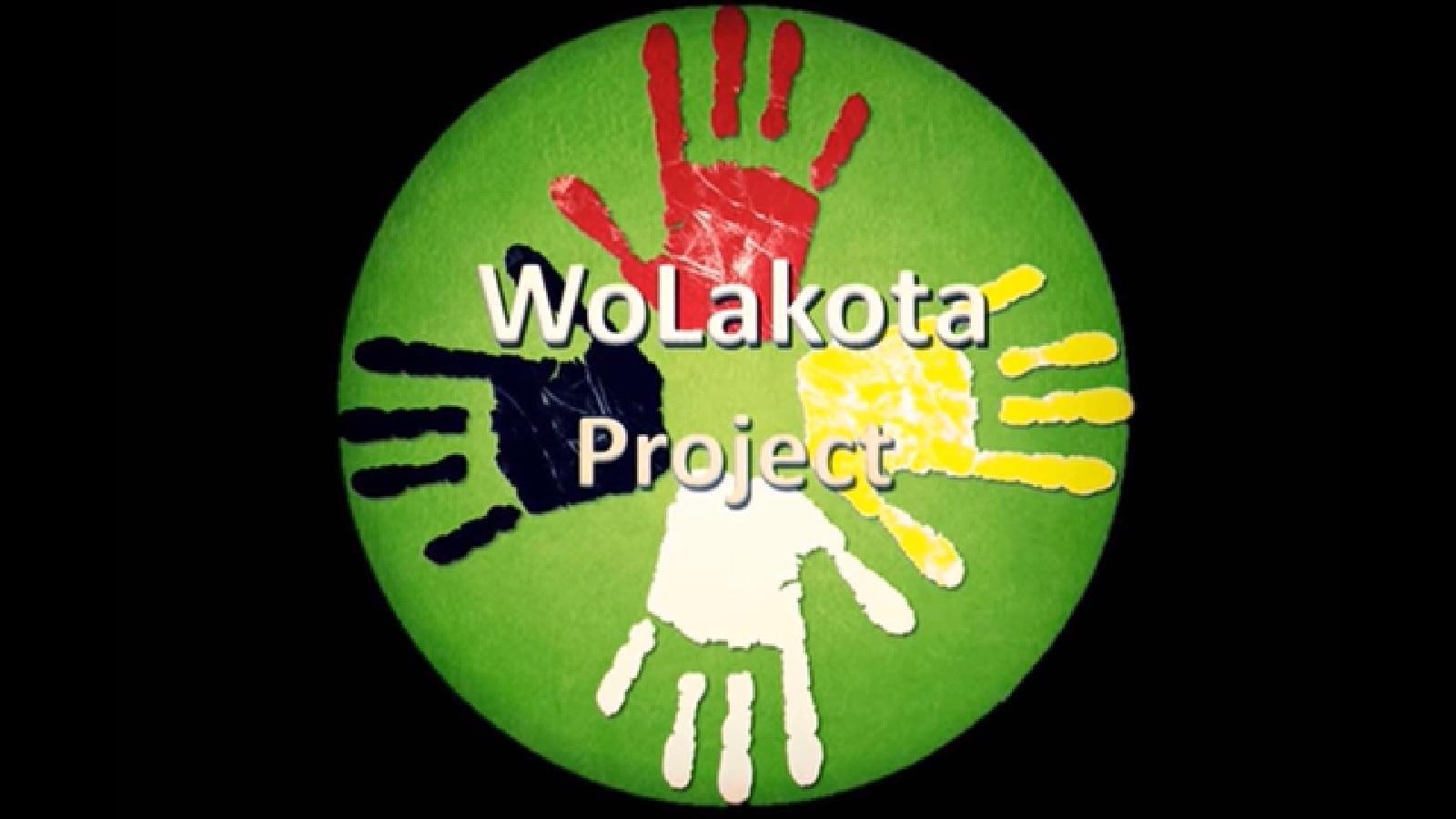 Lesson Plans Aligned to SD Standards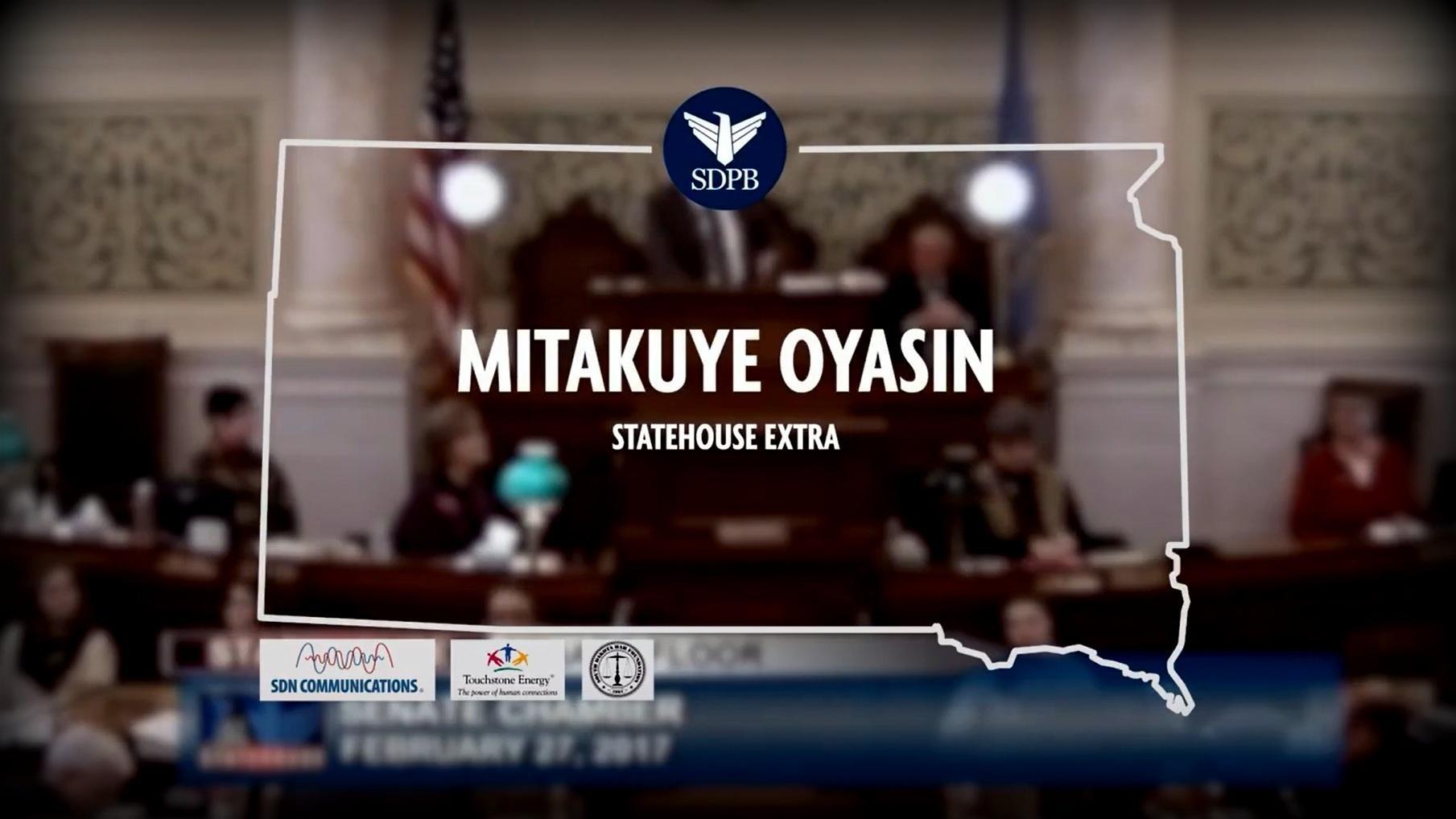 Mitakuye Oyasin-a traditional Lakota greeting that has taken special significance during the South Dakota state legislative session.
For more information about SDPB's educational resources and services contact Steven Rokusek at EdServices@sdpb.org or at (605) 222-3422 (E&O Staff)