In the Moment is SDPB's daily news and culture magazine program. We have a deeply rooted sense of place, and that place is South Dakota. In the Moment features authentic conversations with newsmakers, scholars, artists, and everyday South Dakotans. We bring you world-class radio storytelling featuring the highest journalistic integrity. We tell true stories of our state and true stories of people who are doing something or creating something for a reason. We tell these stories with intelligence, fairness, compassion and imagination. We bring our listeners into the conversations and keep them In the Moment.
For more information, you can contact the In The Moment team at 800-456-0766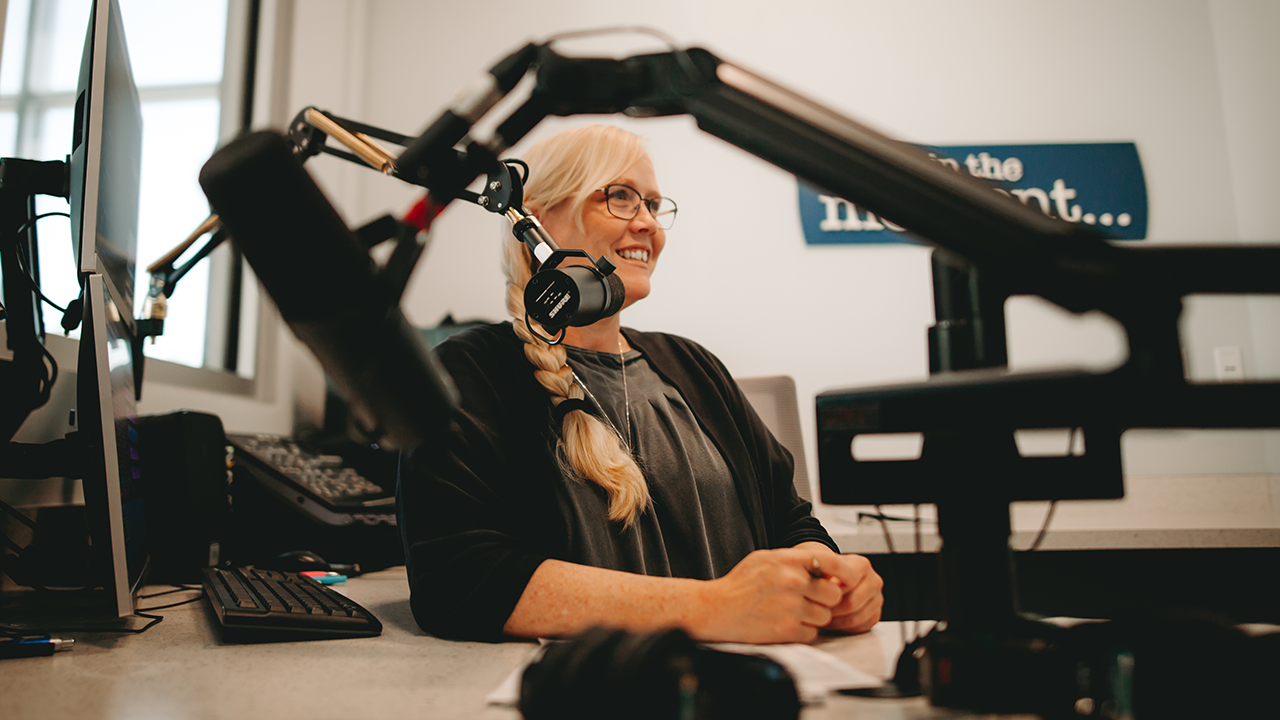 Prior to joining SDPB as the host of In the Moment in 2016, Lori Walsh was a freelance journalist for the Sioux Falls Argus Leader and as a Humanities Scholar for the South Dakota Humanities Council, leading veteran writing groups. A graduate of Sioux Falls Lincoln High School and Augustana University's journalism program, Walsh is a writer, blogger, photographer, poet, and member of the National Book Critics Circle and Society for Children's Book Writers & Illustrators. Walsh also served in the United States Marine Corps for six years, working as a cryptologic Korean linguist.
Keep up with Lori Walsh by reading her "In the Margins" blog at www.sdpb.org/margins.