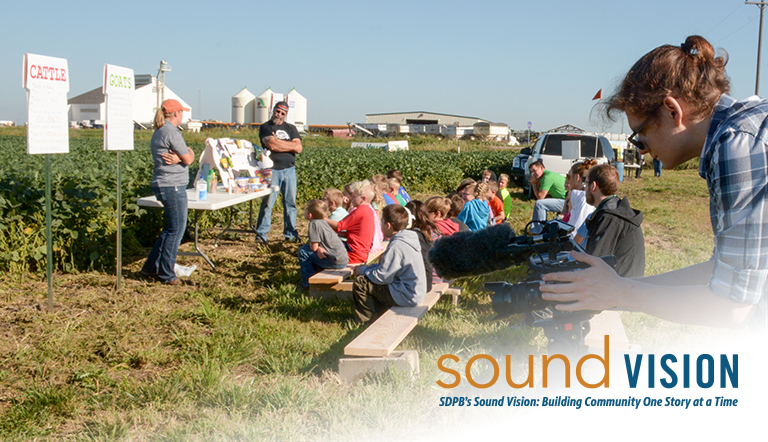 SDPB is South Dakota's storyteller.
The Sound Vision Campaign focused on creating locally produced content about South Dakota by improving the existing programs SDPB broadcasts and generating more local content, especially within the news division. The program development fund of the Sound Vision Campaign has a goal of raising $2 million to build the shows that you love.
Programming created with the Sound Vision Campaign dollars include:
The SDPB Early Learning Initiative (ELI)
Updated and new formats of our hallmark shows "In the Moment," "Dakota Life," and "South Dakota Focus."
An expanded News reporting team including:

Business and Economic Development Reporter (Seth Tupper)
Diversity Report Richard Two Bulls
Numerous contract reporters

Production of documentaries including "Vanished South Dakota" and the national Edward R. Murrow Award winner for Outstanding Achievement in News Documentary "Red Bow" about Lakota musician Buddy Red Bow.
Our viewers and listeners turn to us to bring them the stories of South Dakota. We understand that they want to learn about their neighbors, their communities, and the rich history of South Dakota. We tell the stories of when South Dakota was built, who built it, why they built it, and why it remains important today.
These are the stories of South Dakota. SDPB is proud to tell them.