Images of the Past
The Tuthill Park Farm House
7:17
Published:
An old house in a Sioux Falls City park was slated for demolition until citizens spoke up.
In the fall of 2020, the city of Sioux Falls wanted to do something about a piece of city park property. An old farmhouse in a city park was slated for demolition. It had been slowly falling into disrepair and the city wasn't keen on spending the money it would take to fix everything. What happened next provides an example of what can happen when a group of people with a common cause take action.
Tuthill Park is on the south side of Sioux Falls. Its northern boundary is the big Sioux River. To the south are the private homes of the Tuthill, Crestview, and newer growing neighborhoods. The park land was part of a land claim filed by a Scottish immigrant named William Howie in 1874. That's not especially early as Dakota Territorial homestead claims go… but it's very early for lands around Sioux Falls. The entire area was an army post from 1865 until 1869. The thousands of acres of the Fort Dakota reserve weren't available for homesteading until after the Fort was closed until 1869. Adam Nyhaug, a member of the Sioux Falls City Board of Historic Preservation and also Registrar with Siouxland Heritage Museums says that makes William Howie a true Sioux Falls pioneer.
"Absolutely," said Nyhaug. "One of the earliest settlers in this area. Uh, really no one inside that military reservation would have had any land before 1869. Um, So he would have been one of the very earliest in Sioux falls township."
Born in Scotland in 1822, Howie immigrated to the U.S. in 1836. He settled first in New York, where he found work as a machinist. At some point, he moved to Wisconsin. He was married, living in Milwaukee, and still working as a machinist when the Civil War broke out. He joined the 5th Wisconsin infantry in 1861, enlisting as David W. Howie and later changing his name to William. The 5th Wisconsin was on duty in New York City during the draft riots, and took part in multiple battles throughout the war. Howie's service records show that he was involved in four engagements, including, most probably, the battle of the Wilderness, and, most definitely, the Battle of Spotsylvania, where he was wounded in the heel. He returned to Milwaukee after being was discharged in 1864. Shortly thereafter, he took up farming. Evidently lured by the various homestead incentives of the time, he moved to Dakota Territory in 1869 or 1870. Howie's claim was filed under a land patent program that earmarked its proceeds for the funding of an agricultural/mechanical school in Brookings, now known as SDSU.
Howie built a house on the land where Tuthill Park now stands, but it's not clear today if it's this house.
Adam Nyhaug: "We don't know for sure when the house was built, we know that he settled on that land in 1874. Senator (Richard) Pettigrew has a hand-drawn plat map with all of the entire County and he indicated houses. So there's certainly a house on that land by the 1880s. We don't know whether it's this house or not. The earliest mention of the house is when Arthur Tuthill purchases the house in 1915. He is the fourth owner. William Howie dies in 1907. He would have been the first owner. So the house has to be built sometime between the 1870s and 1907. My guess would be it's built sometime in the 1880s, 1890s. It certainly could have been a dugout or a log cabin that would have been incorporated into this house. We also don't know if the house was all built at once or if it was possibly built in different stages."
What is certain is that Arthur Tuthill and his wife Dot owned the house and land from 1915 until 1953. Tuthill and his two brothers owned the lumber company established by their father John on 8th street in downtown Sioux Falls. (The building is now home to DeWitt Designs, a furniture and interior design company.) Tuthill owned a house in town on Minnesota Avenue on the site of the current YMCA apartment building. He sold it and built a second home in the All Saints School neighborhood. He was prosperous enough to own a summer house just outside of town, with a big garden and a splendid view of the Sioux River. Arthur and Dot called the place Otonka Farm.
Adam Nyhaug: "Yep. So Arthur T Helen, his wife purchased it at 1915 and used it as their summer home until 1953 when they donated the first 40 acres of land to the city of Sioux Falls."
The Tuthill's gift to the city came with a few strings attached.
Adam Nyhaug: They do mention they'd like continued improvements to the park. There's to be no alcohol consumed in the park. There can be eventually a band shell. They kind of mentioned that a couple of times they mentioned they'd like to keep the delphiniums, which were in the kind of formal gardens that Mrs. Tuthill had near the house."
Tuthill Park officially opened in 1956.
Adam Nyhaug: "Then for several years and I'm beginning in 1953 park caretakers and their families live in the home. And when it went from being a residence for, uh, park superintendents and caretakers to being kind of an event venue that it's been for the several last several years."
Nobody's lived in the house full-time since 1993. Some say the city hasn't done enough to maintain the house since then. By one estimate, it would take around 250-thousand dollars to fix it all up. The city balked at the price and via the Board of Parks and Recreation started the process of listing the house as surplus, which would eventually have led to demolition. But cities have to hold hearings when they propose something like this. When the news came out, people spoke up.
Adam Nyhaug: "Some neighbors had wanted to save it and some were looking to have it removed. They felt like it had been neglected and was a safety concern and an eyesore."
The city board of historic preservation got involved.
Adam Nyhaug: "And I think we felt like those things could be remedied. We think the house could be restored to be a nice-looking house and beneficial to the park. And the safety concerns we think can be dealt with in a number of ways, whether that be lighting security systems, et cetera."

The Sioux Falls City Council would have the final say, but not before hearing public input. Those against tearing the house down outnumbered those in favor. They began to raise money. Kathy English is one of several area residents leading the effort to raise money and save the house.
"Once we got to the city council and told our story, by that time, we also had benefactors coming forward," said English. "So we can actually say it isn't just our idea. It's a huge group of citizens, including people who are willing to put their money on the line to make sure that this is not demolished. So, the park board just let the process evolve and that's the way they had to do it. And it worked in our favor. And in the meantime, there was some publicity in the Argus (Leader) and on the television stations. So then we had citizens calling us, 'how can we support this? I want to make a donation,' and that's how it's gone. And it was meant to be. It was the right thing to do.
Renovation proponents hope to raise enough money to do all the repairs.
Kathy English: "Well, our basic commitment was to have the outdoor siding redone and the roof and the windows. And then we're looking at next would be the wiring. And our wish list includes, of course, the interior, restoring that. We want to restore the hardwood floors. We want to make the kitchen a little more functional. Um, we're going to make the windows, the has the original windows. We're going to try and maintain or preserve as many of those as we can. And then the ones who we replace will match the original historical windows. And then we're looking at beautifying the outside. Uh, the plants aren't completely finalized yet on the debt patio. We'd like to add another patio onto the front of the house to make more outside space
And so on down the list. When it's all done?
Kathy English: Well, we're doing this and then gifting it to the city. All of our repairs. And we're trying to work on a program for ongoing maintenance - funding for ongoing maintenance. This property generates income, which could certainly be put on into a fund for the ongoing maintenance, but that's all in the negotiation process.
The City will still be on the hook for maintaining the house years from now, but proponents believe that the facility will pay for itself if it's managed properly.
Kathy English: "My dream is for years to come, families continue to make memories here. And I'd also like more information to tell the story of this park. Um, and that's our plan to put some historical markers or something out there so that people really know about the generosity of the telltale family. That's why hundreds, thousands of families enjoy this park every summer. It's the generosity of two benefactors who had the vision to see what this could be. When you come here in the summertime and it's full of kids and families and Frisbee golfers and walkers, it's just absolutely gorgeous. And then you come over in the afternoon and there's weddings or maybe there's a family is celebrating grandpa's 80th birthday. I mean, this is a place for making memories in a beautiful setting. So I think by preserving this house, the next generation will enjoy it as well. And I know that's what Arthur and Dot envisioned when they gave this property (to the City). So we're just protecting the legacy of Arthur and Dot and highlighting their generosity to the citizens of this community."

As of late February 2021, fundraising efforts were ongoing and a formal arrangement with the city of Sioux Falls was pending.
View 360-degree photos of the house's interior in this SDPB Facebook Photo Gallery
To learn more about the Tuthill Park House and efforts to save it, visit the Tuthill Park House group's Facebook page.
To keep track of Sioux Falls City Council and other City hearings, visit the city's official Web site at siouxfalls.org
For related content, including reports from local news outlets, follow this Google Search on 'Tuthill Park House'
Tuthill Park House Photos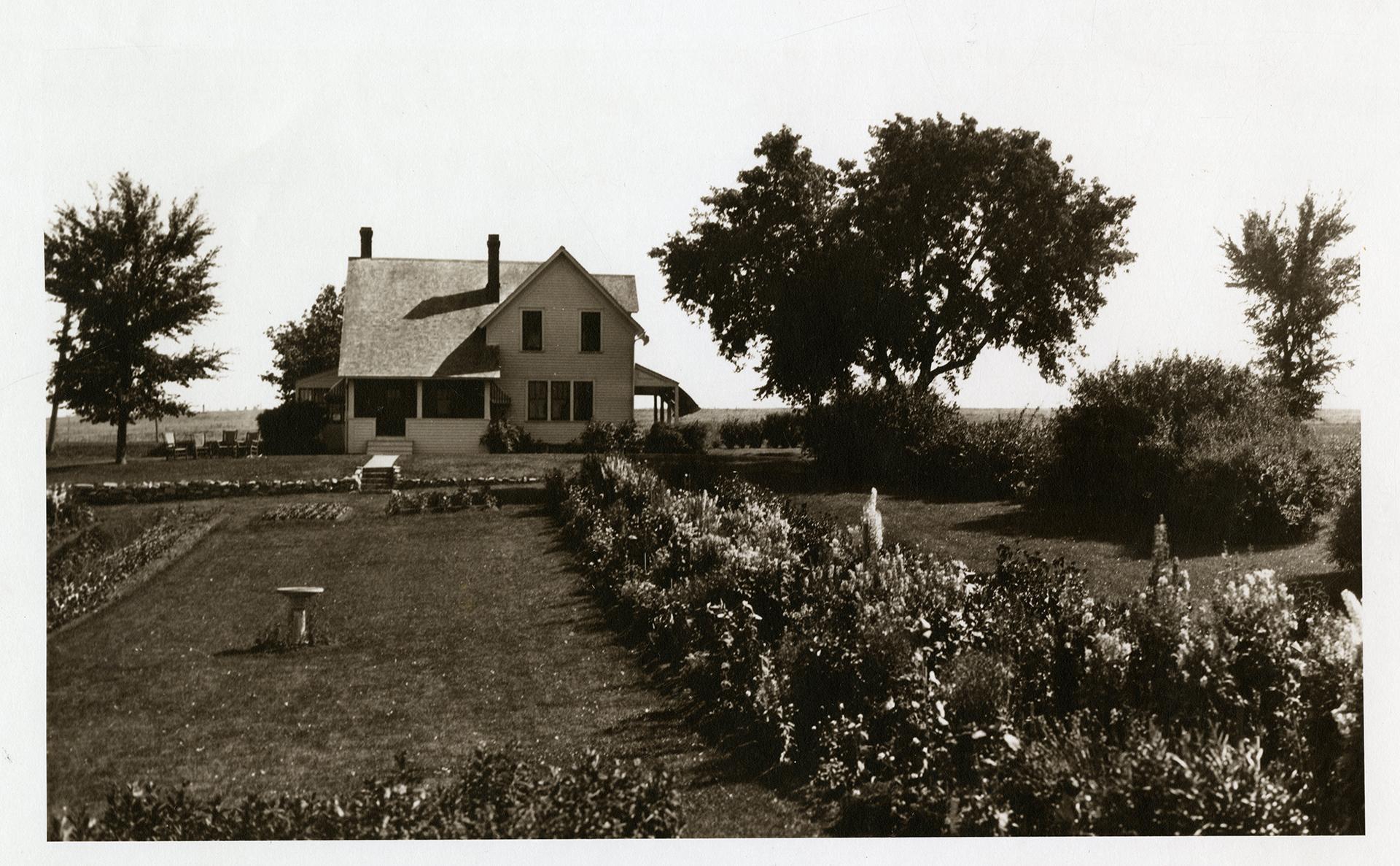 Siouxland Heritage Museums
Tuthill Park House as Otonka Farm, Arthur and Dot Tuthill's Summer Home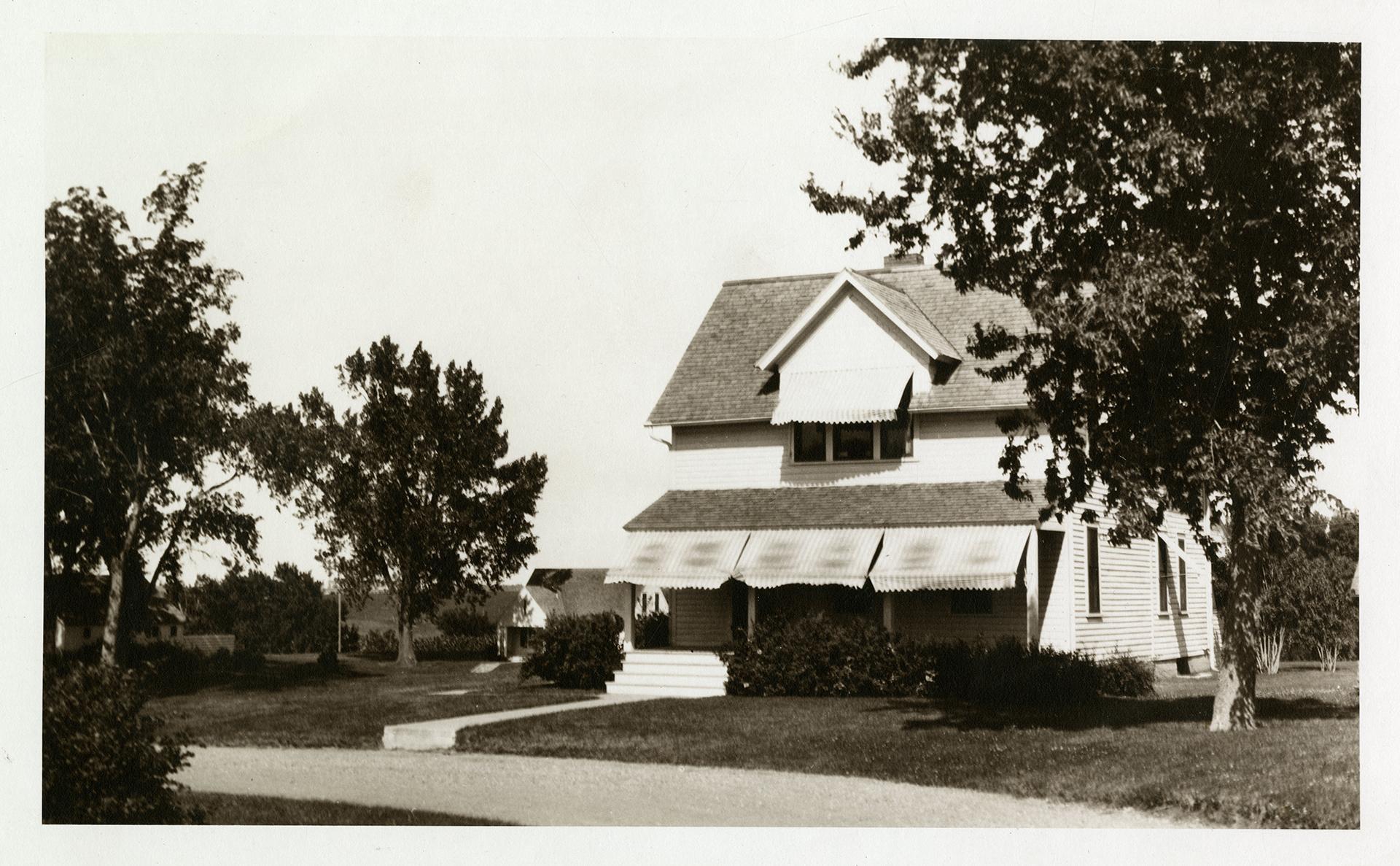 Siouxland Heritage Museums
Tuthill Park House, looking west to east, ca. 1929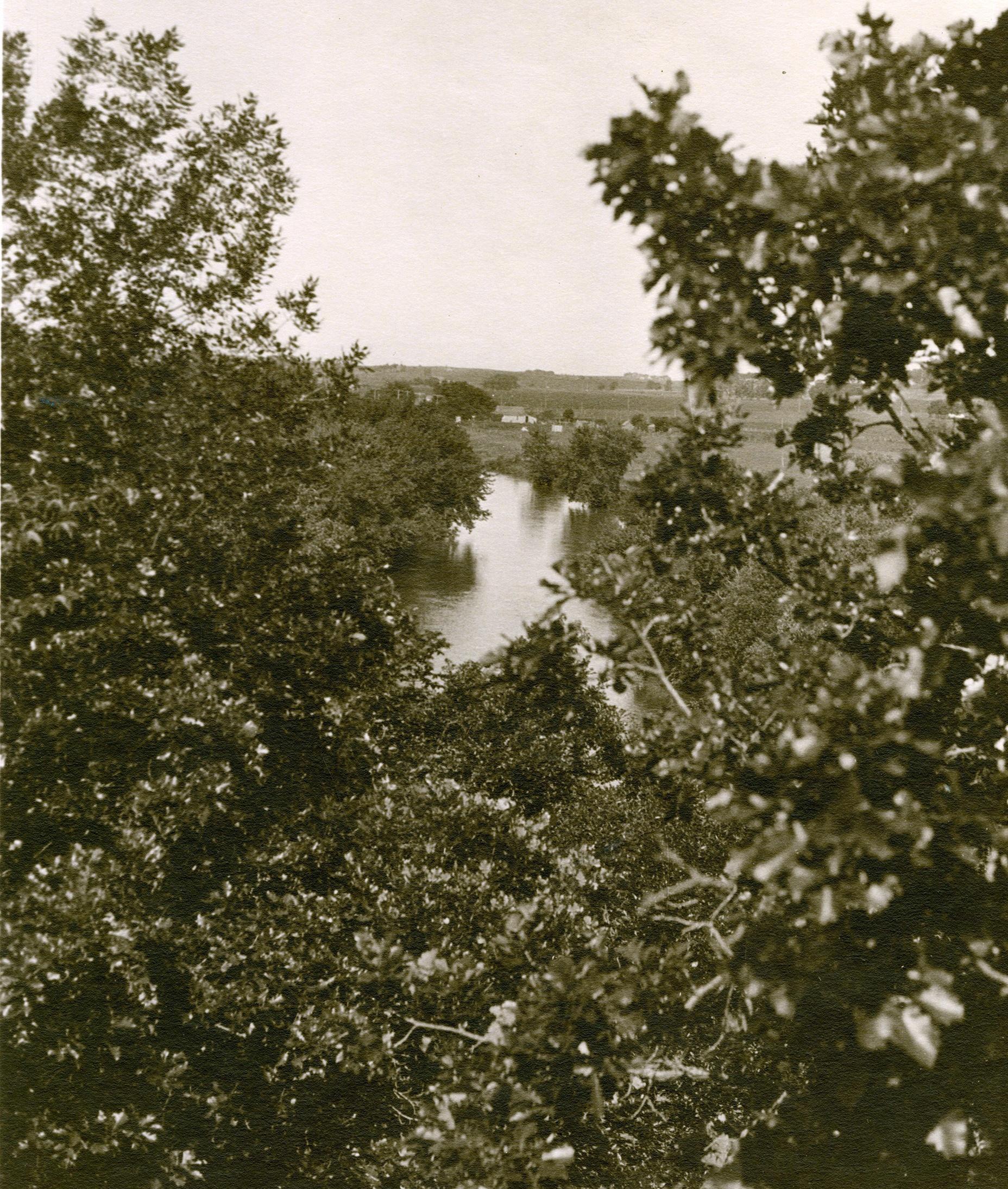 Siouxland Heritage Museums
View of the Big Sioux River from Otonka Farm looking southwest to northeast.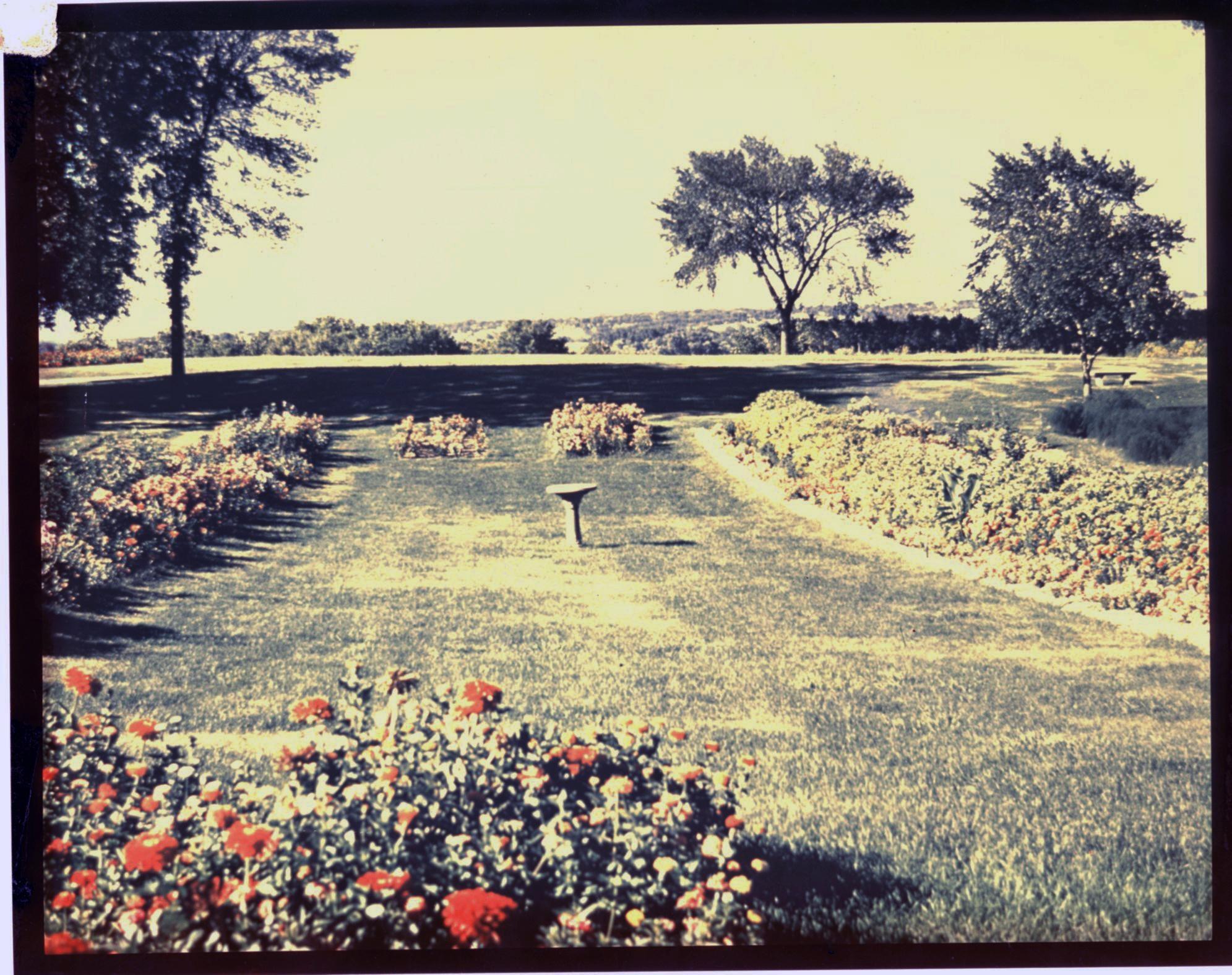 Siouxland Heritage Museums
The Tuthill's Garden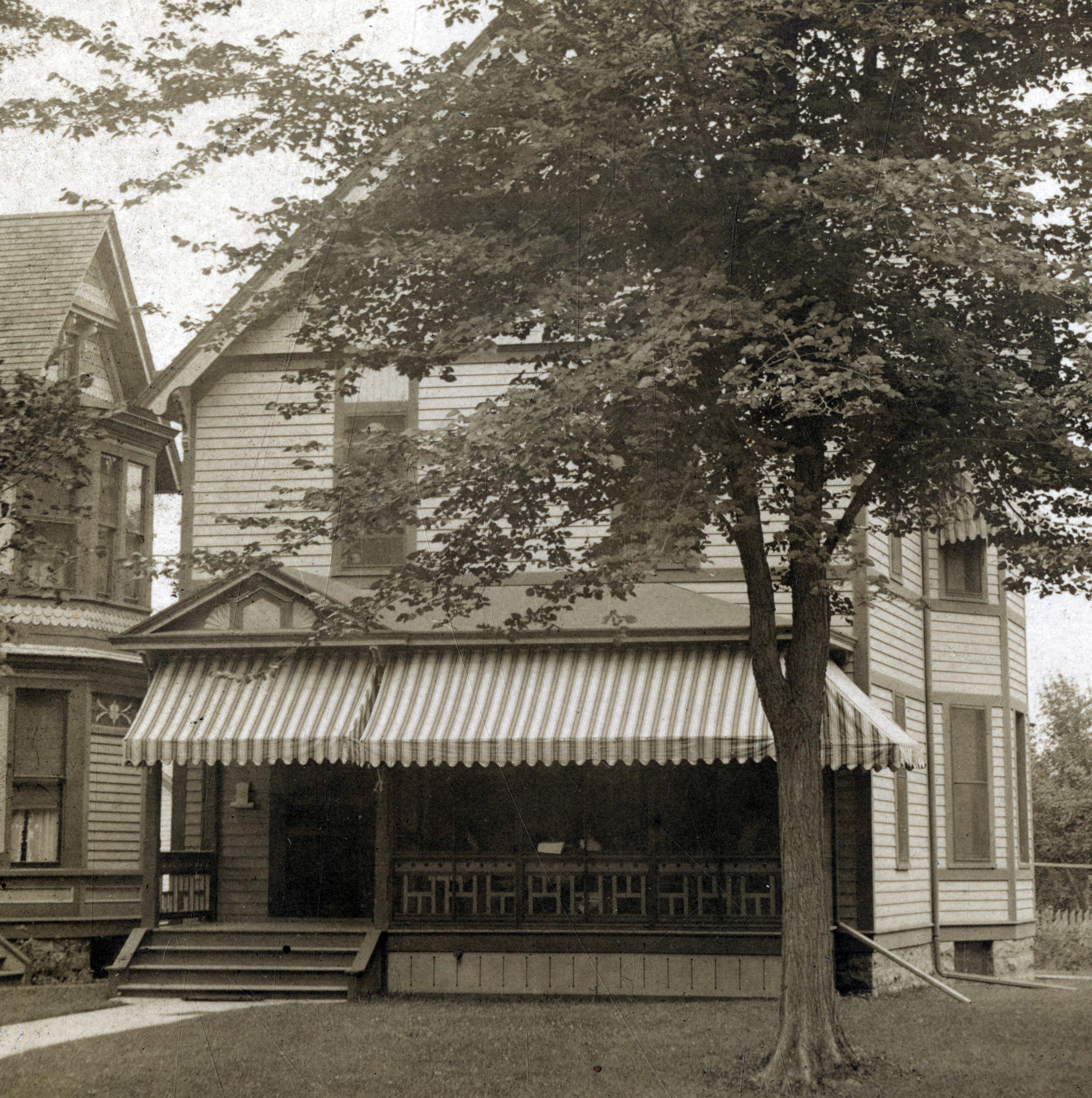 Siouxland Heritage Museums
Arthur and Dot's Home in Sioux Falls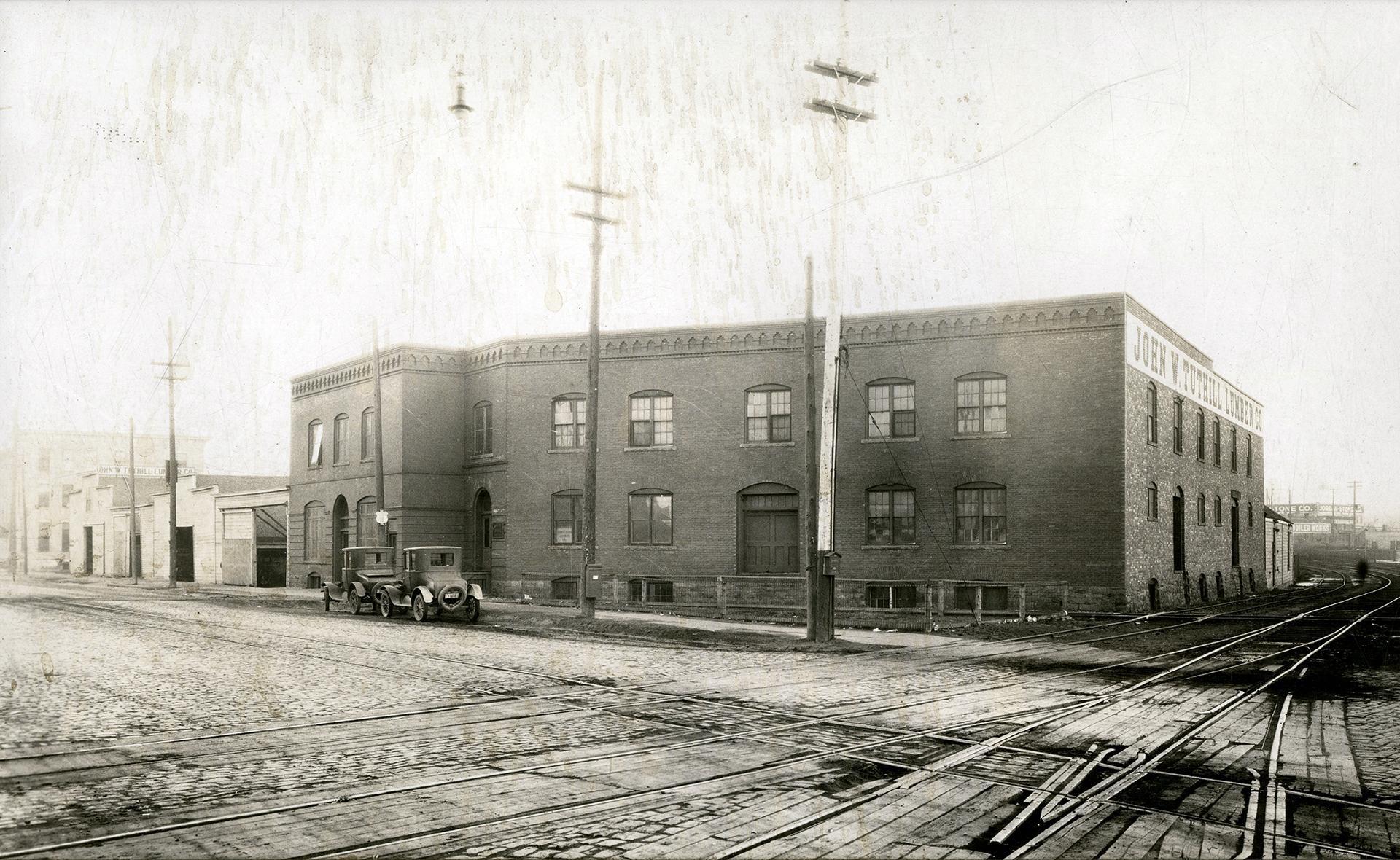 Siouxland Heritage Museums
Tuthill Lumber Co. on East 8th St. (Current home of DeWitt Designs)