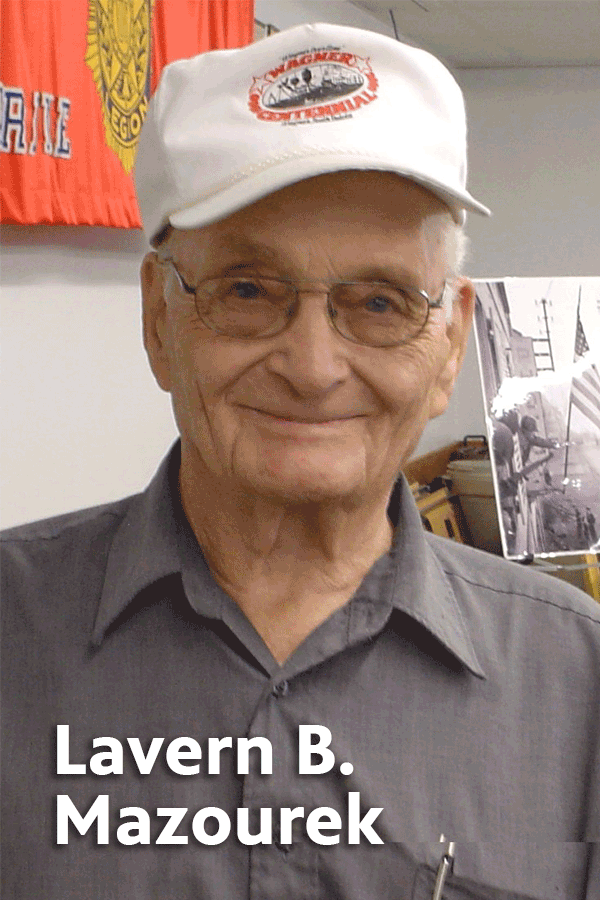 Lavern B. Mazourek, 2007
Branch of Service: United States Army
Highest Rank: Tech Sergeant, T-4
Military Service: March 1941 - October 1945

Listen to the following sections by scrolling forward to the timecode.
0:00 - Enlisted
1:28 - Training on horses
3:02 - Pearl Harbor memory
3:56 - Training on tanks; scorpion bites and snakes
6:00 - Sent overseas; soldiers sick on the ship; camp life; France
11:53 - Experience on missions; tanks; enemy lines; Chateau-Thierry France
15:33 - 337 days on the frontlines; no bathroom or bedroom; Paris; Hurtgen Forest, lost a lot of men; enemy took Christmas dinner
21:29 - 337 days on frontlines; 1,200 miles traveled; bombers in front of them
24:14 - Worked on guns of six tanks; fought for every mile
31:07 - Feelings on the war in Iraq
32:19 - Life after the war
This story was recorded at an SDPB event in Wagner, SD.
---
Images Provided by Lavern B. Mazourek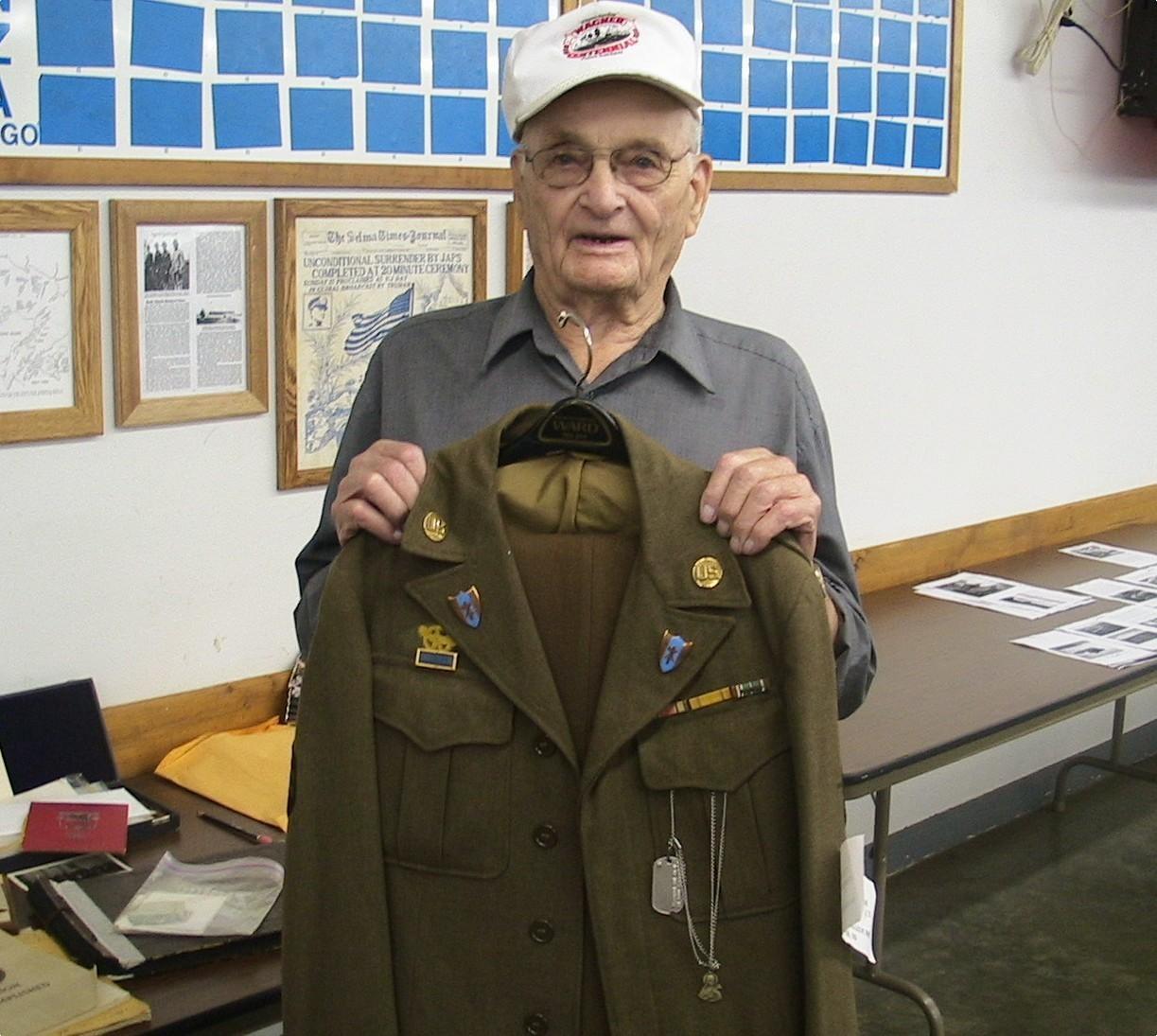 WWII U.S. issued uniform, Eisenhower style jacket, which Lavern Mazourek wore. (5 Battle Stars)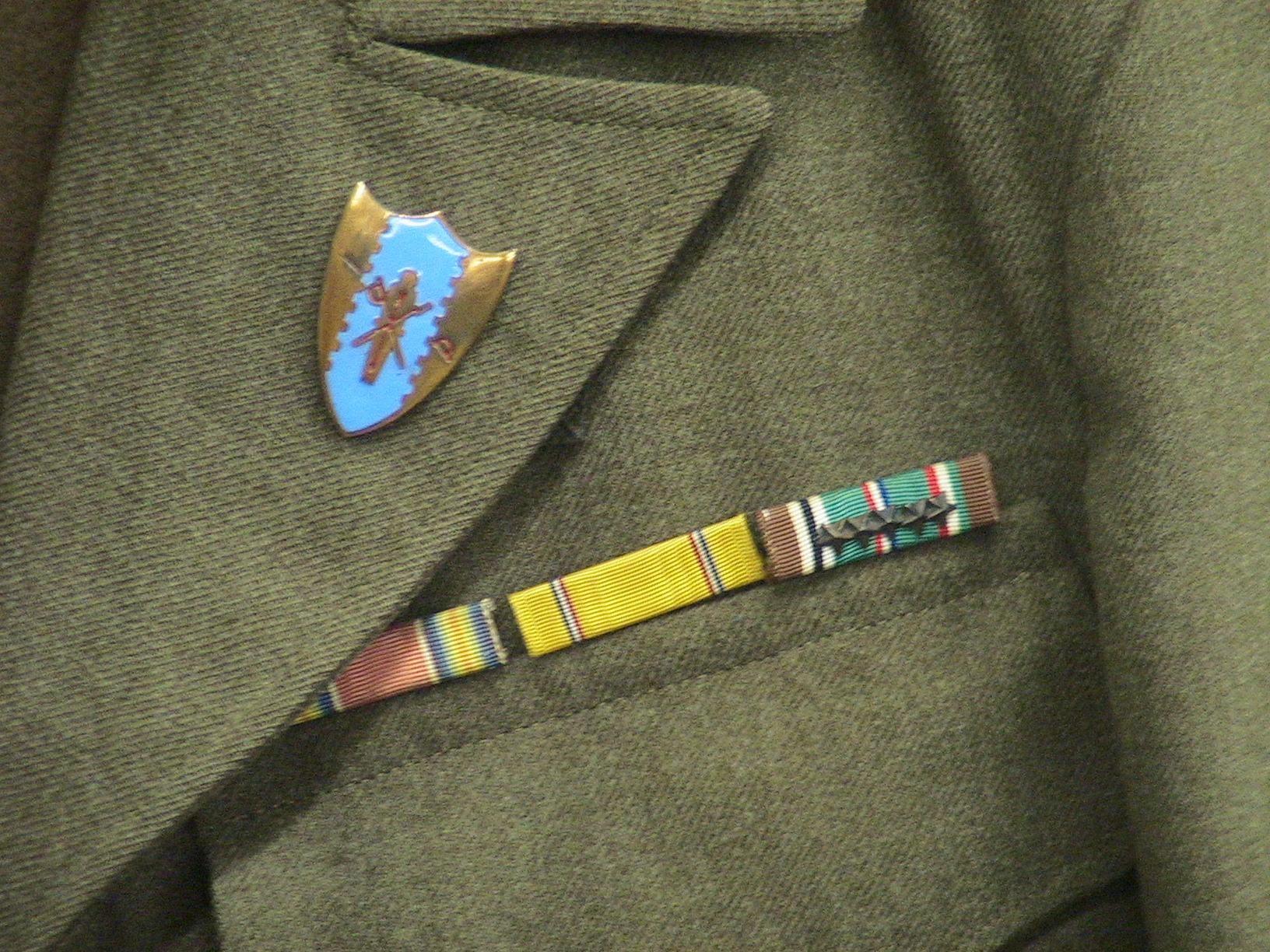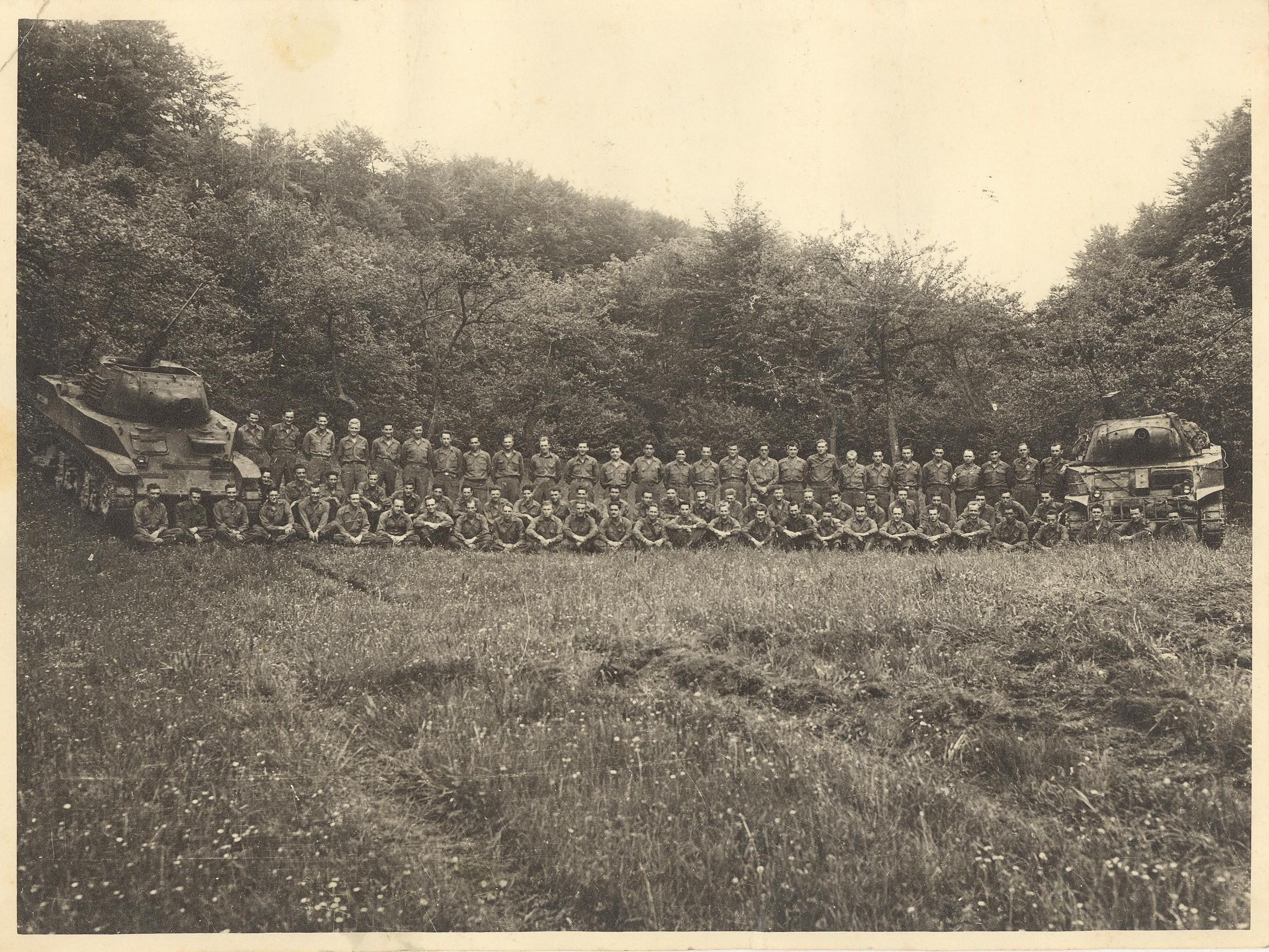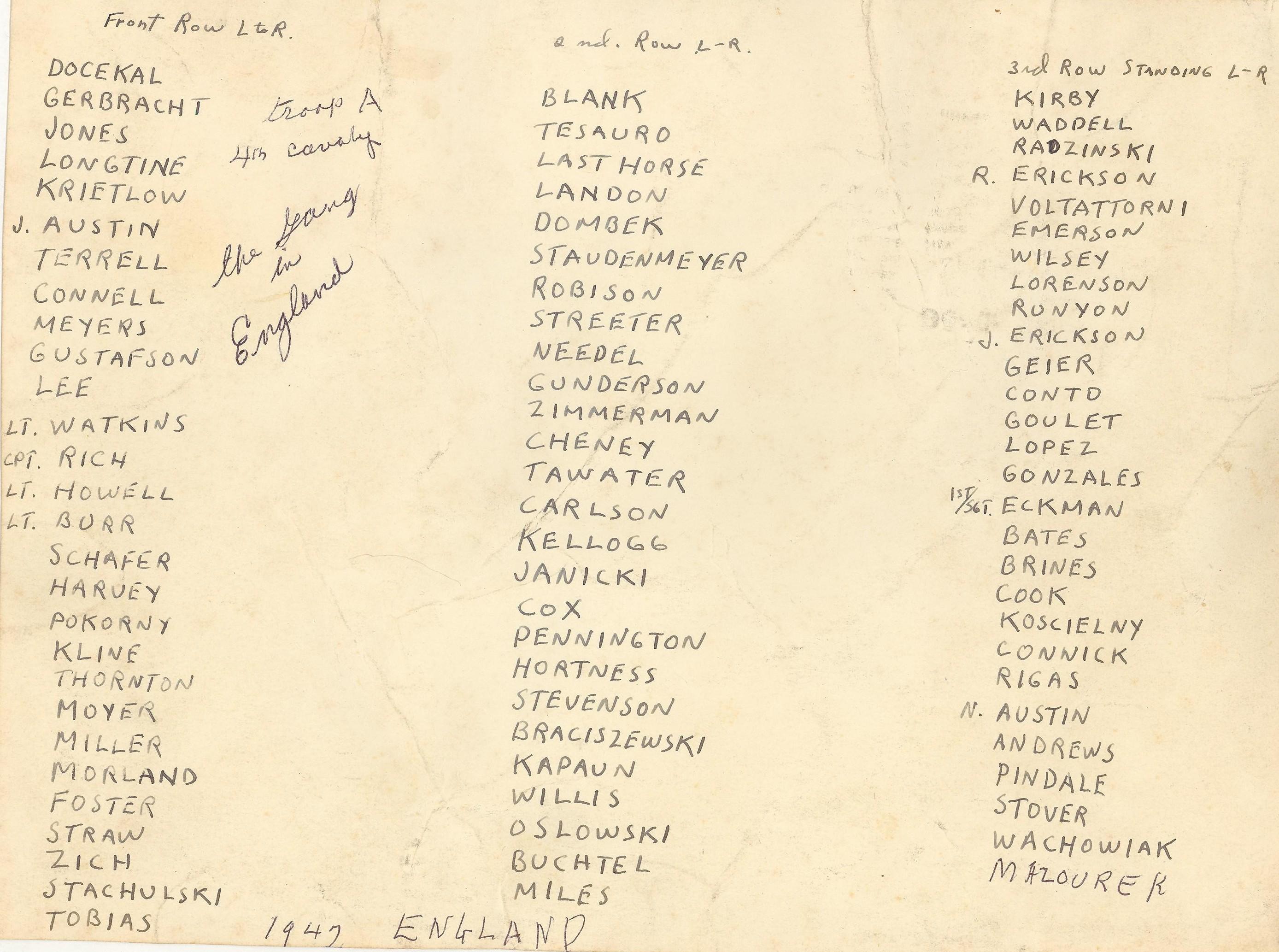 Group photo taken in England of Troup E, 4th Calvary Reconnaissance Squadron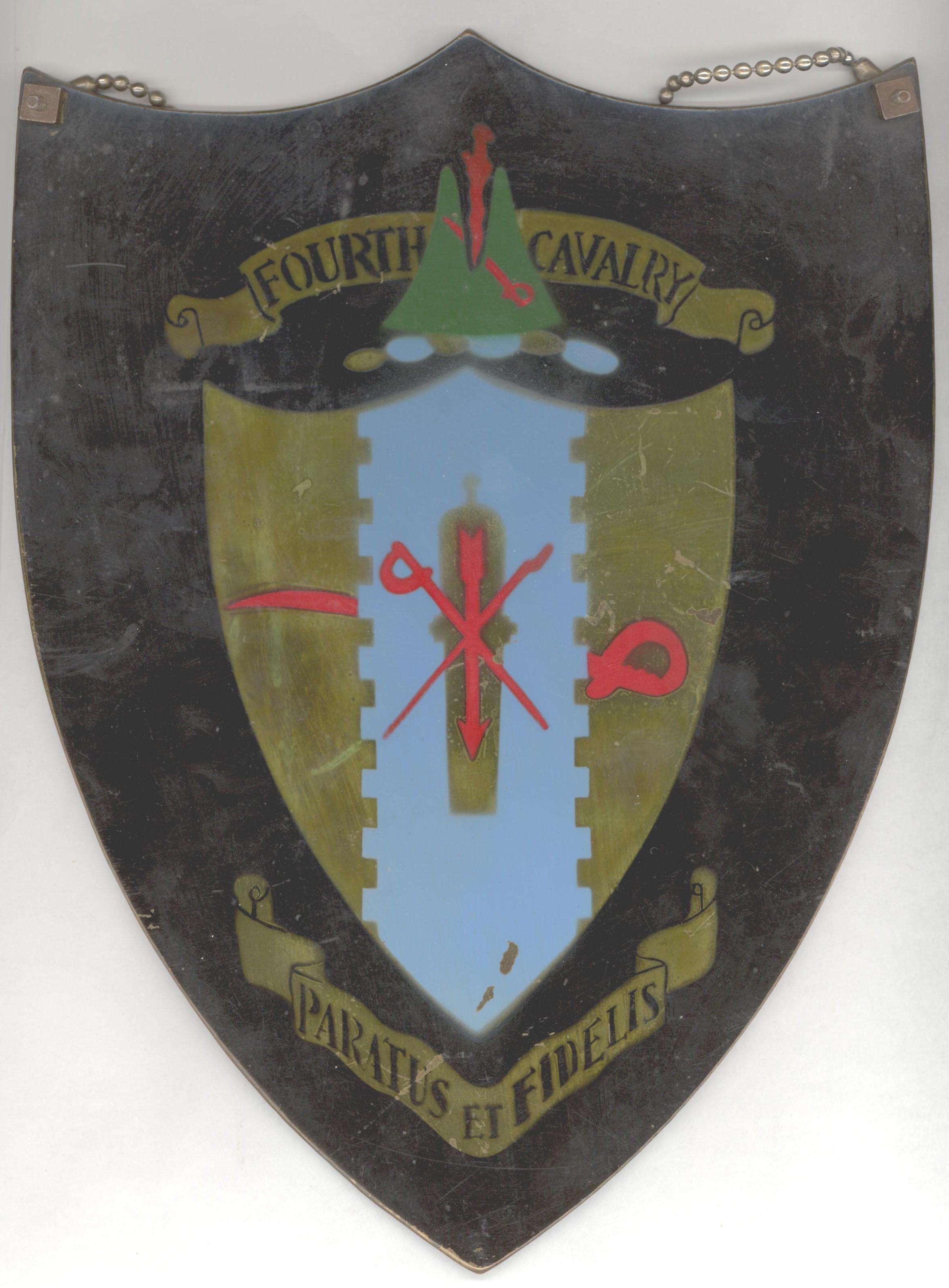 This bullet proof shoulder patch (plaque) of the 4th Calvary Reconnaissance Squadron was made in Frankfort, Germany after WWII. It was made from used casing of an artillery shell.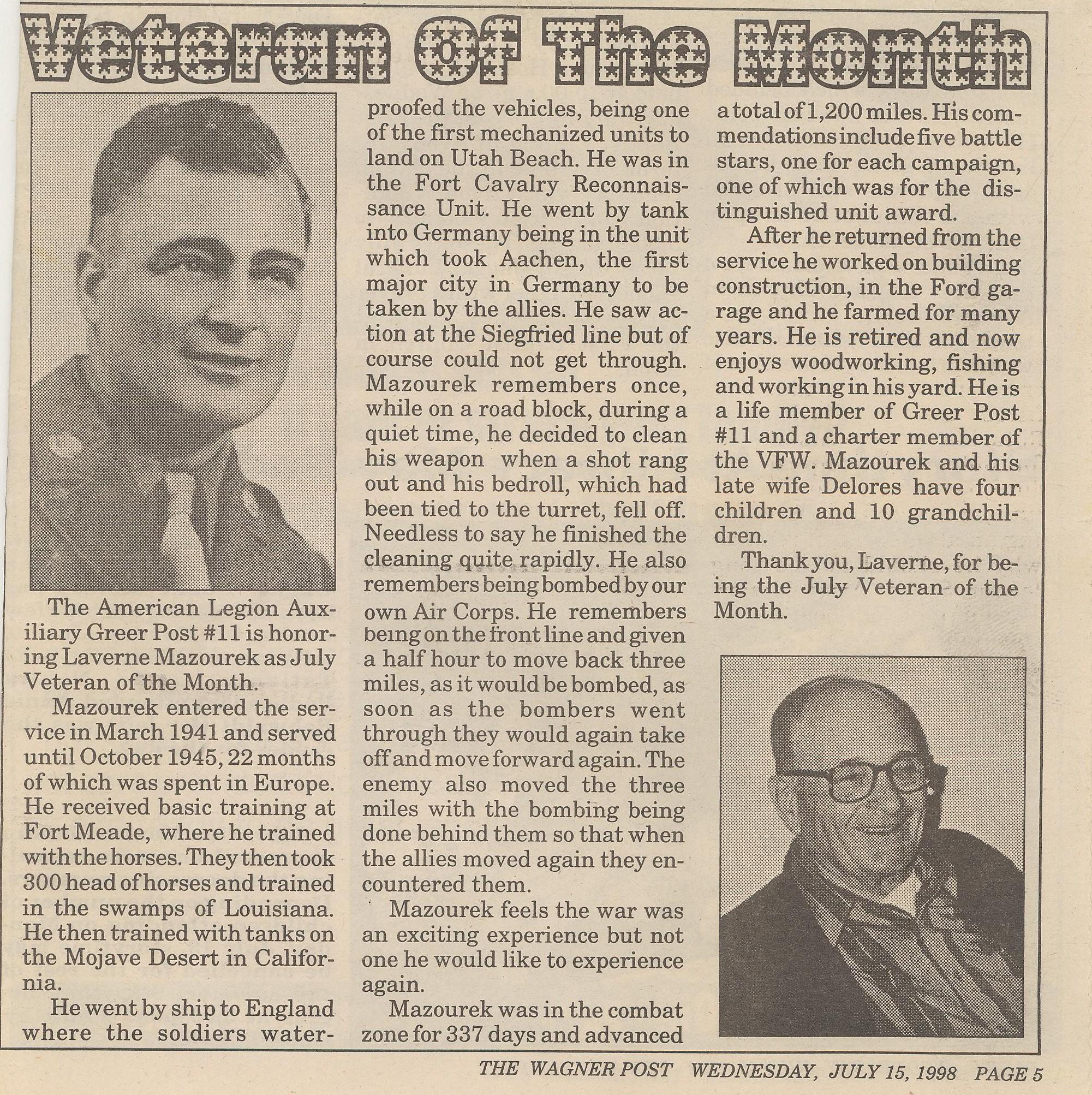 Veteran of the Month (Article from The Wagner Post provided by L. Mazourek)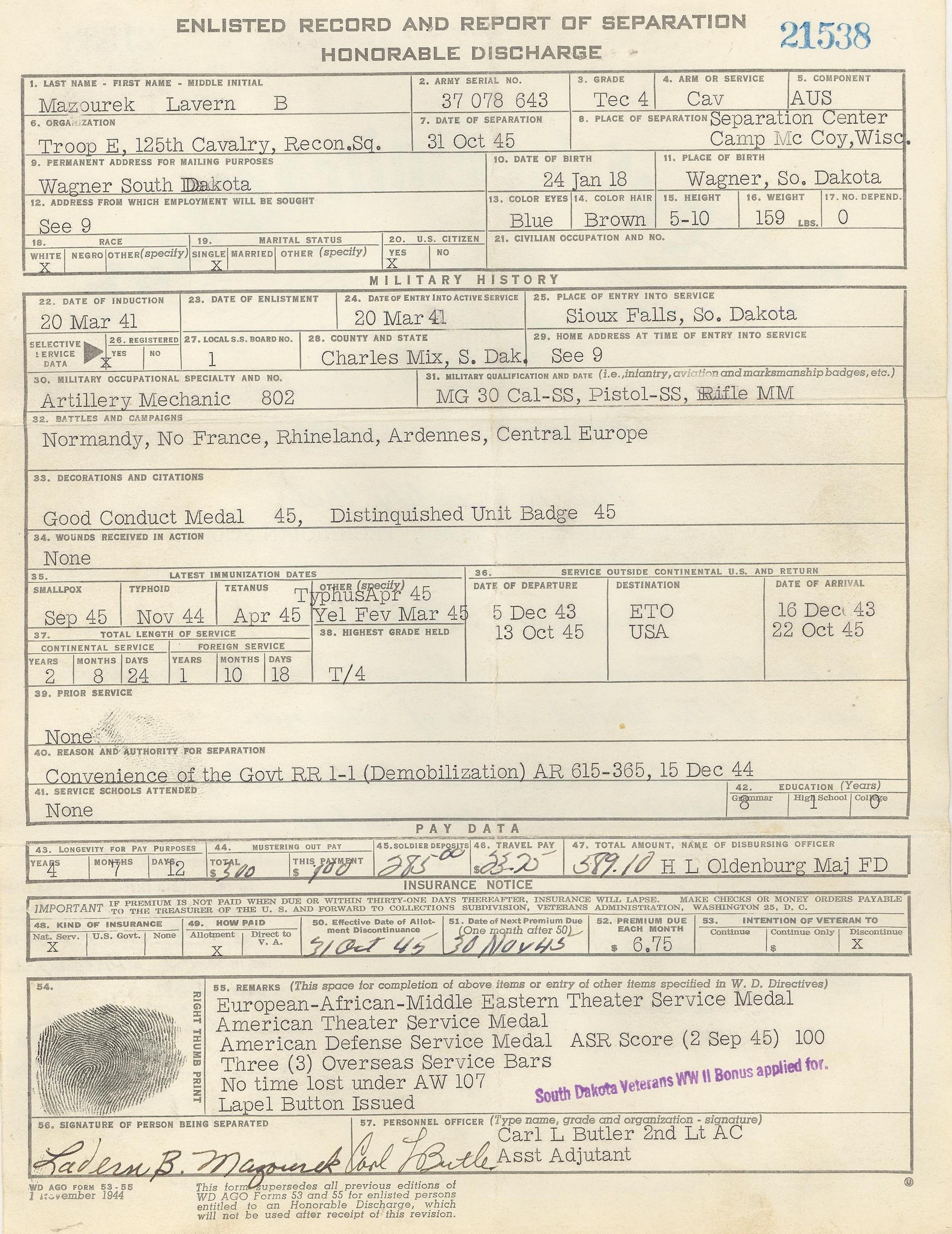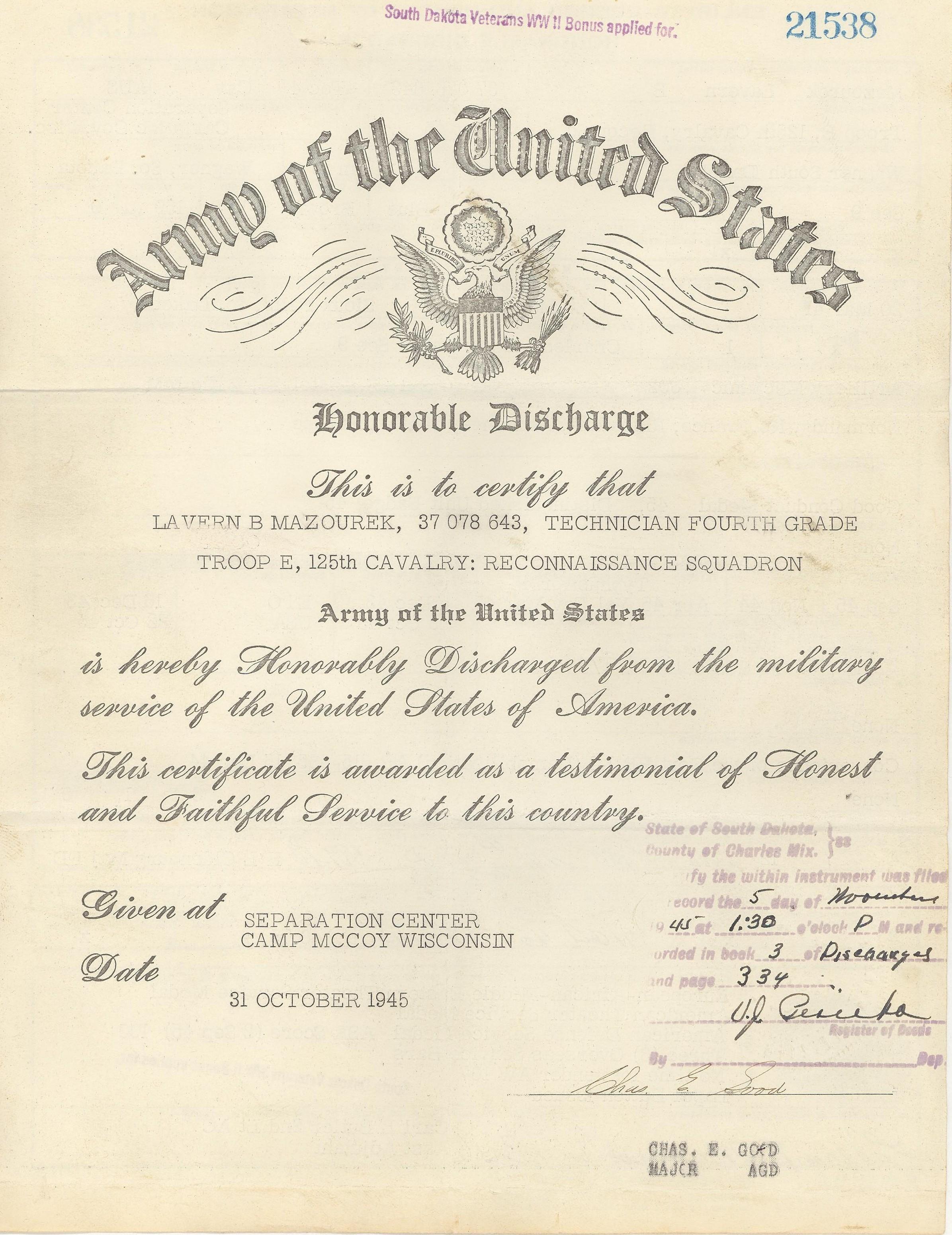 Enlisted Record and Report of Separation, Honorable Discharge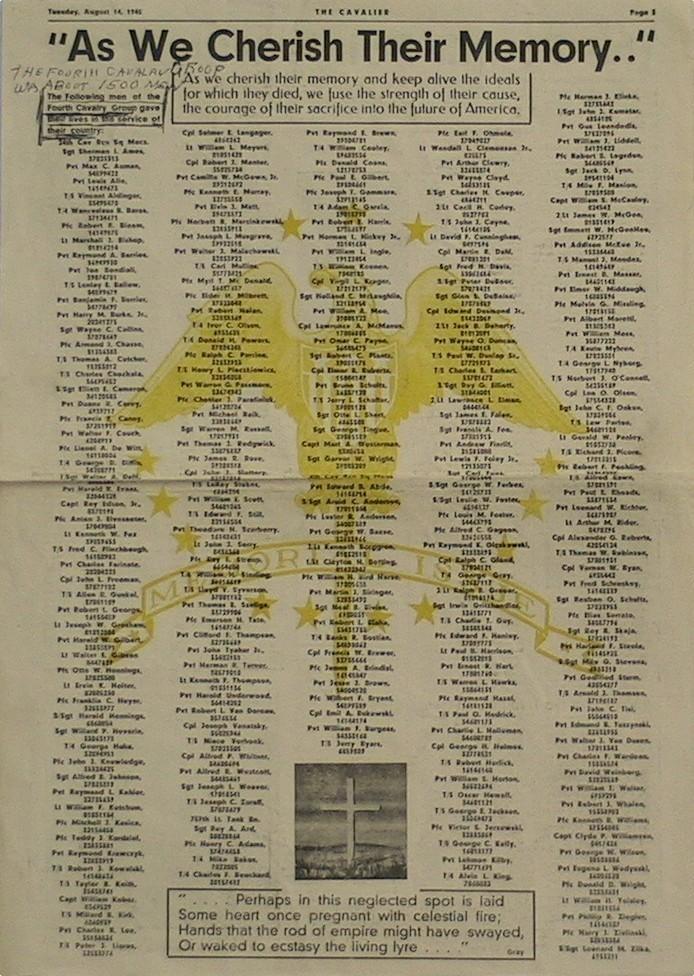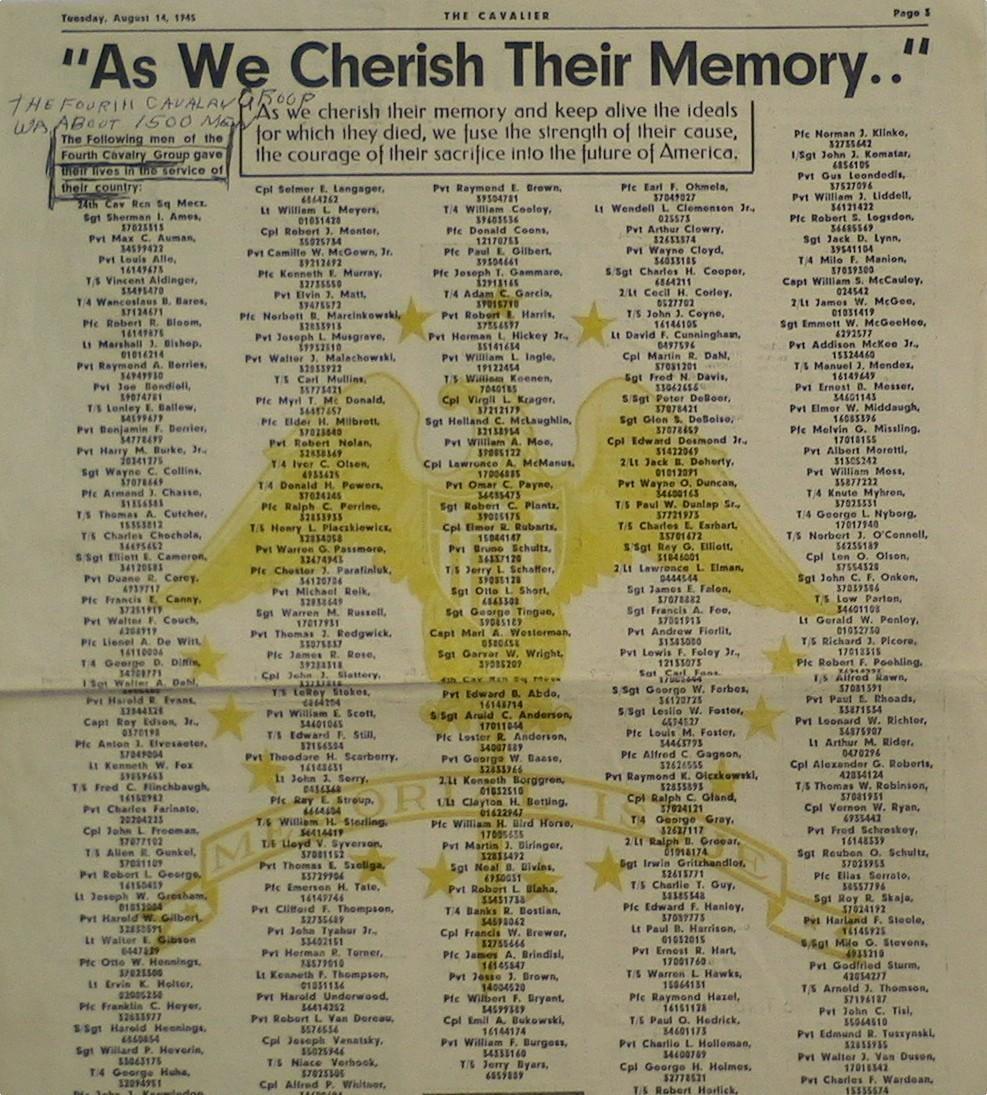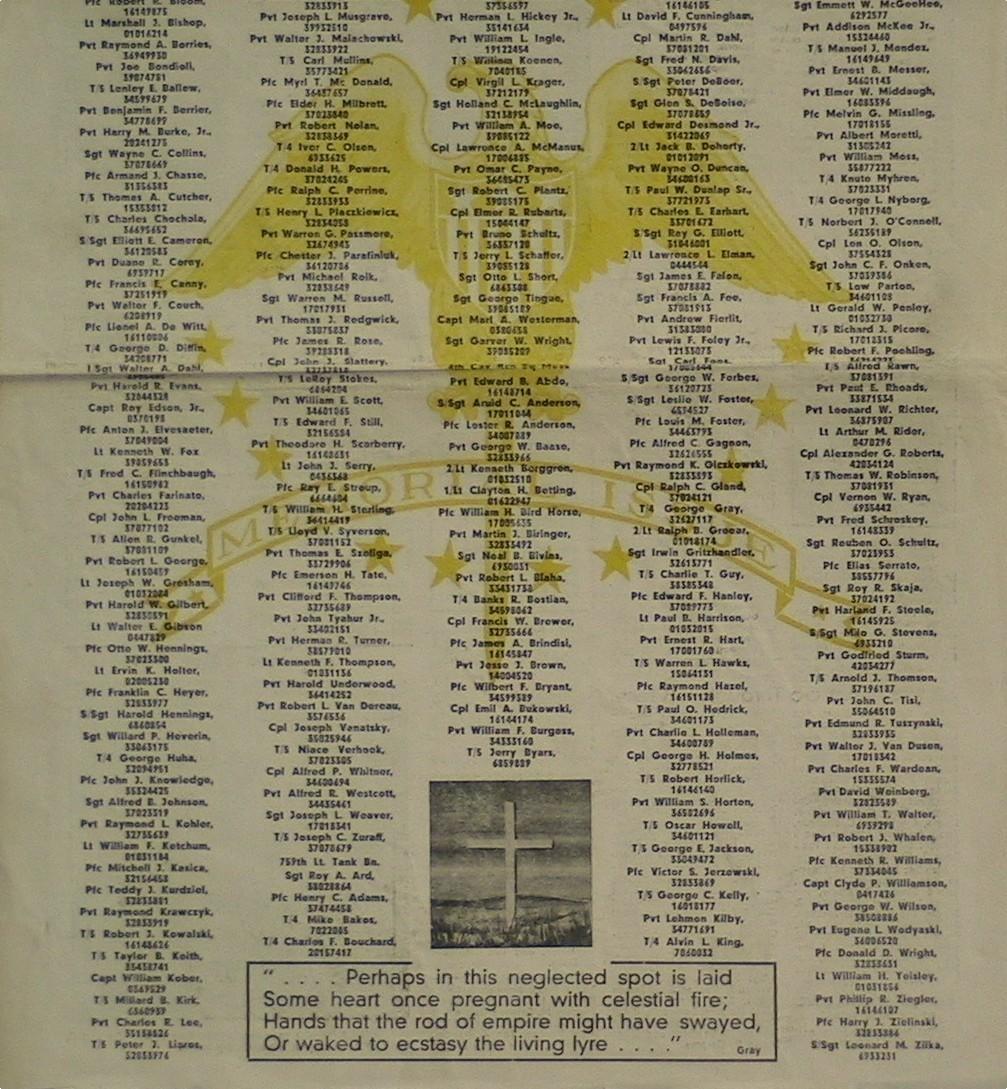 The following men of the Fourth Cavalry Group paid the ultimate sacrifice during WWII. (The Cavalier, provided by L. Mazourek - scan of entire document, top, and bottom)
The HOMEFRONT SOUTH DAKOTA STORIES Project was Sponsored in Part By: