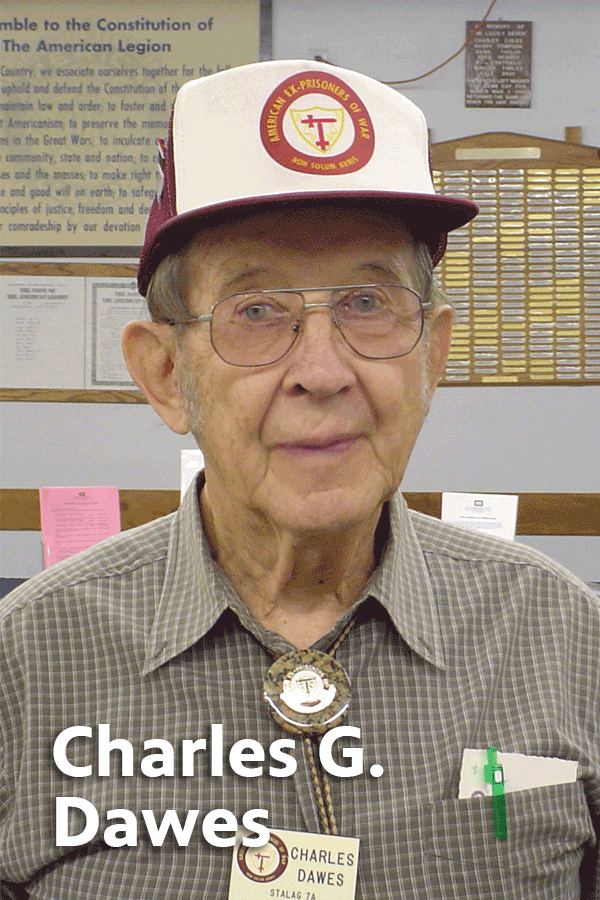 Charles G. Dawes, 2007
Branch of Service: U.S. Army, Infantry
Highest Rank: Private 1st Class
Military Service: Drafted, March 29, 1944 - November 29, 1945

Listen to the following sections by scrolling forward to the timecode.
0:00 - Drafted from college at Springfield
2:40 - How parents felt about both sons fighting in the war
3:40 - Arrival in France, a replacement, captured by Germans, P.O.W., life in a prison camp, Red Cross parcels, liberated by General Patton
23:10 - Poems he wrote during the war
26:36 - How the war changed him
This story was recorded at an SDPB event in Wagner, SD.
---
Images Provided by Charles G. Dawes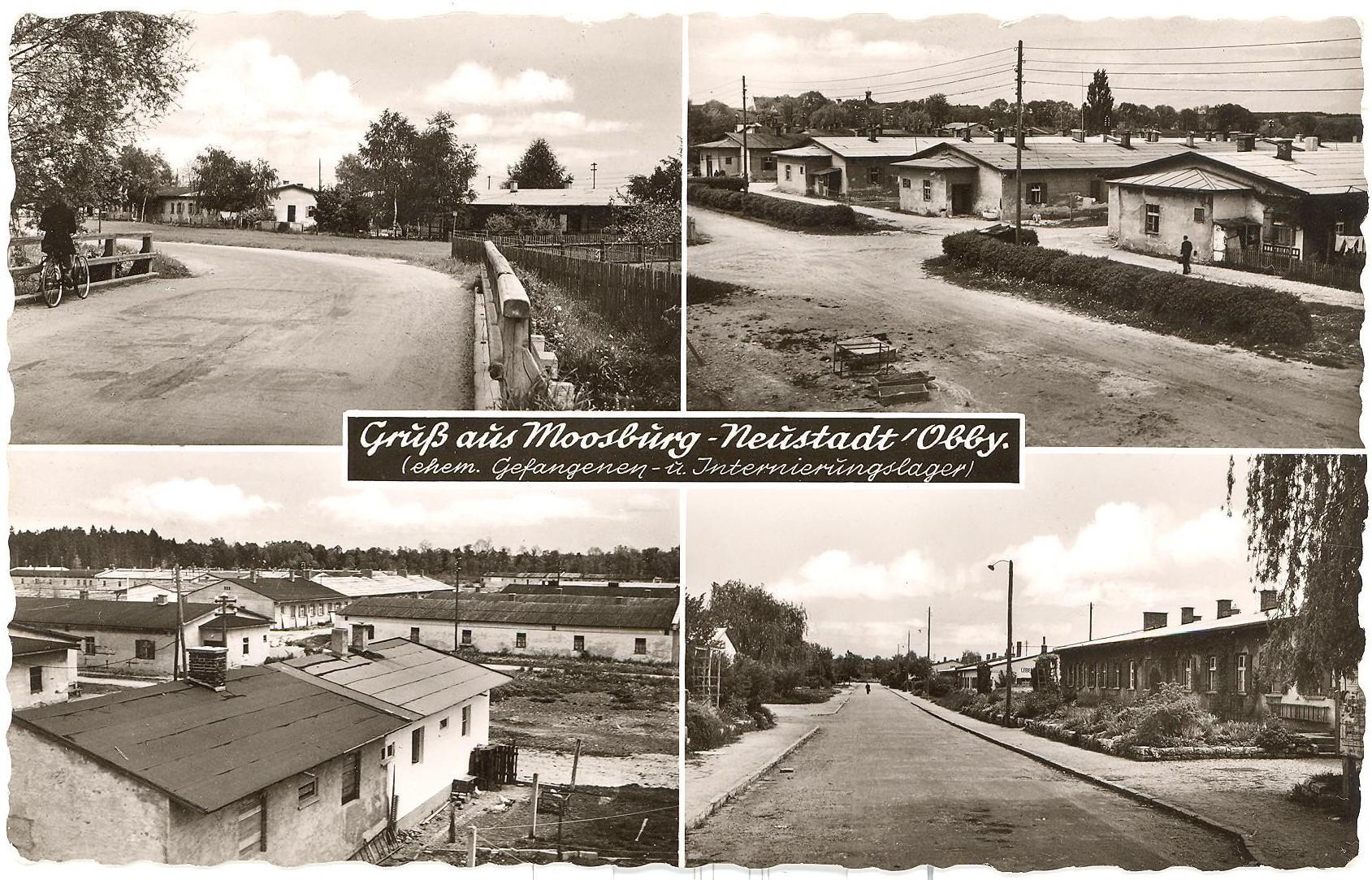 Postcard of buildings that were converted into a German prison camp during WWII. Charles G. Dawes was a prisoner for five months at this German prison camp. Mr. Dawes commented, "I still recognize the buildings in the upper right photo and the lower left photo on this postcard."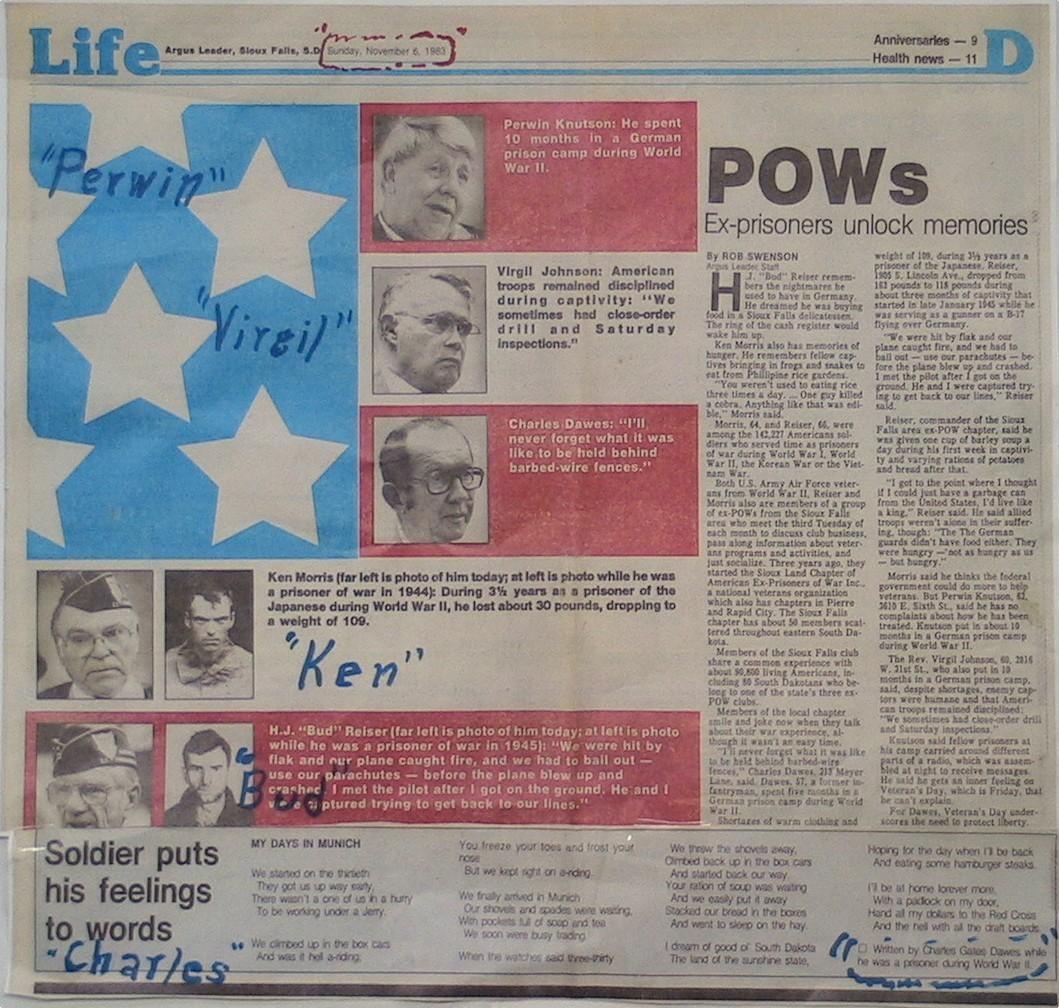 POWs Ex-prisoners Unlock Memories (Argus Leader article provided by Dawes)
It's Just a Piece of Cloth (Poem provided by Charles G. Dawes)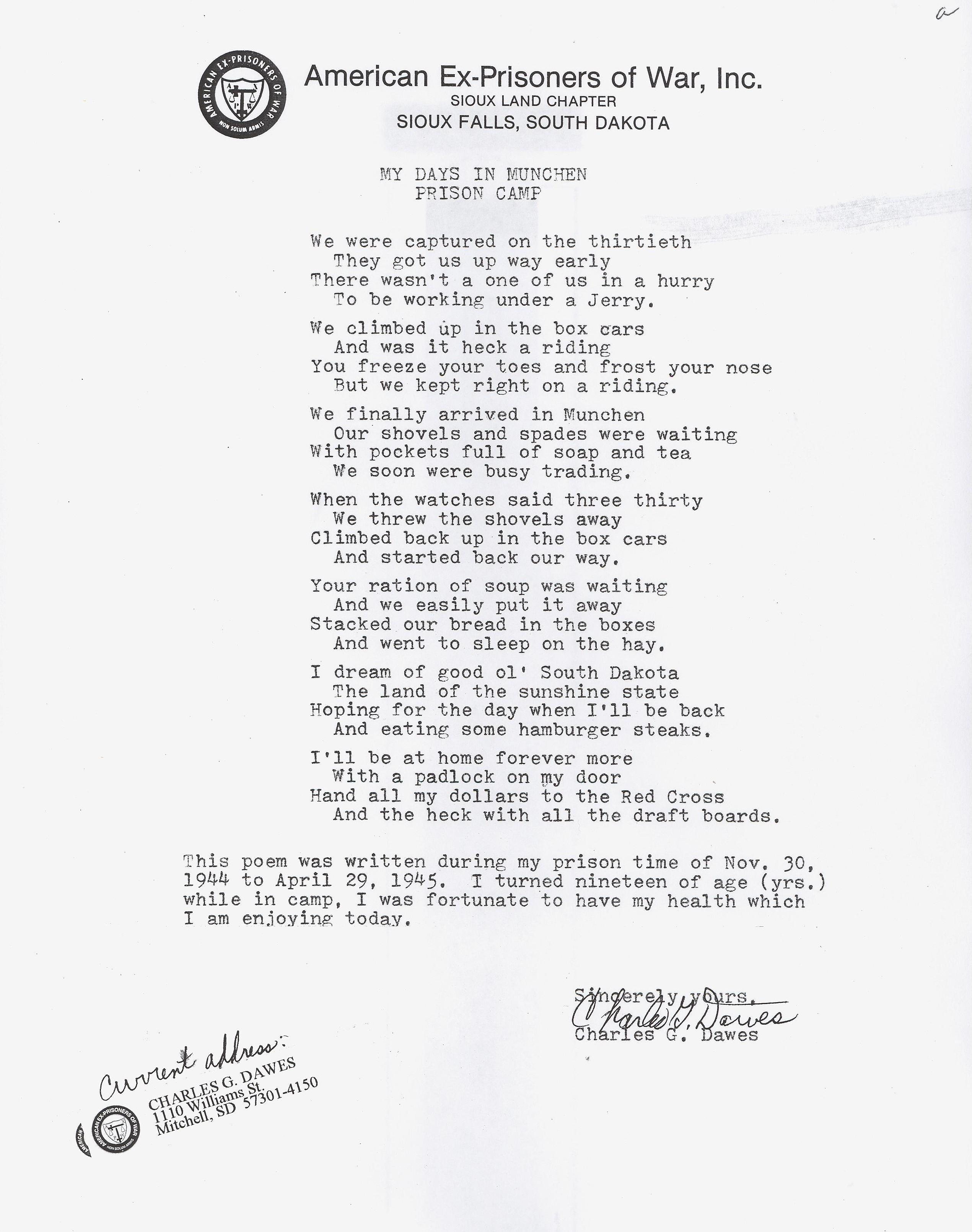 My Days in Munchen Prison Camp (Poem written by Charles G. Dawes)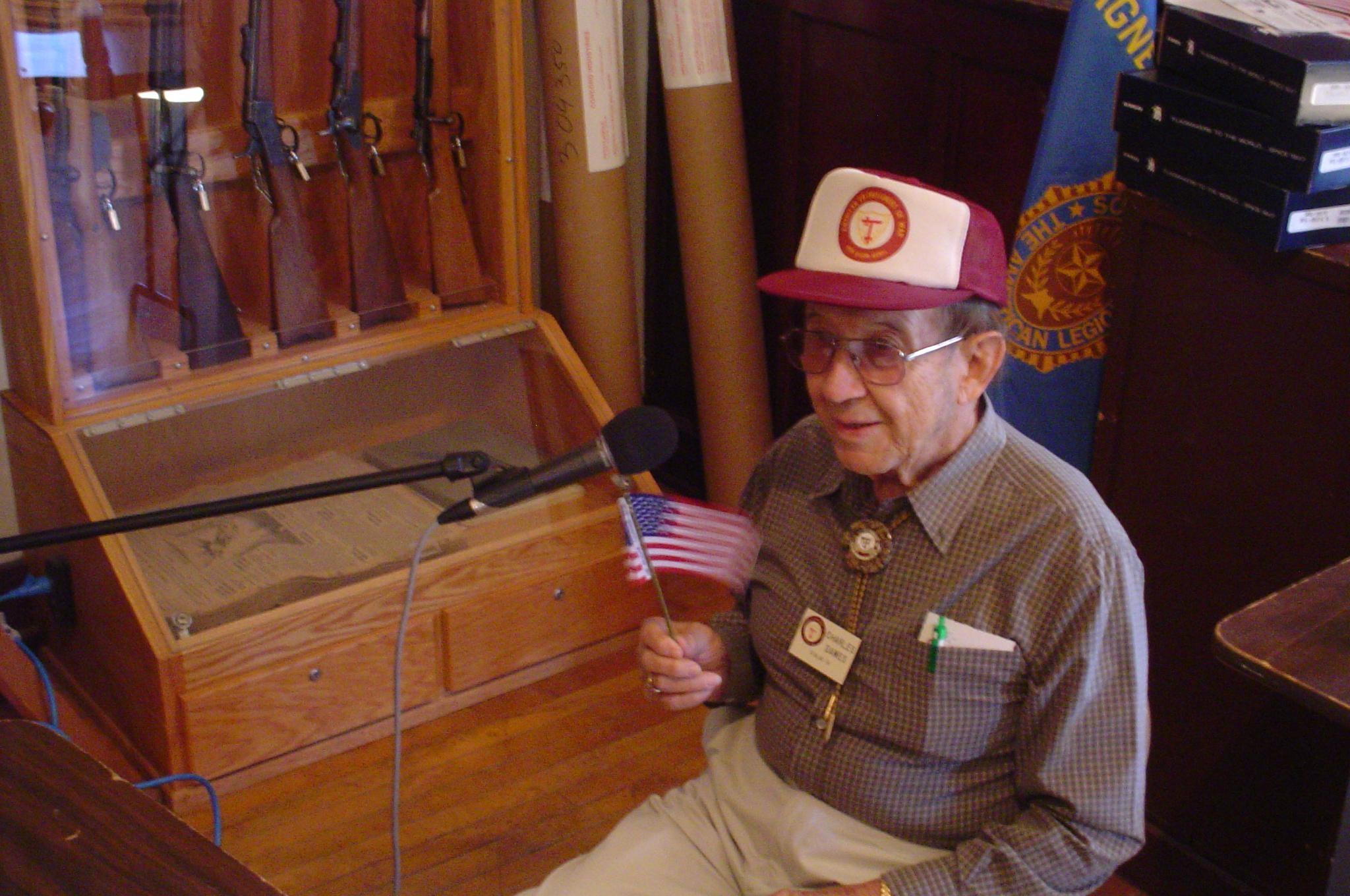 The HOMEFRONT SOUTH DAKOTA STORIES Project was Sponsored in Part By: